Our world comes toppling down with that ugly pimple on face. And the blemish that a pimple leaves behind is even worse. And till the time you get your beautiful skin back, the best you can do is, hide the ugliness behind a well-laid makeup.
Experts have taken this matter seriously, and have some effective measures that actually work for every girl. There is not just one, but several tricks which will help you cover up the spots, and look flawlessly beautiful again. Catch up with these tips and tricks, when faced with this situation:
1. Know your complexion and skin tone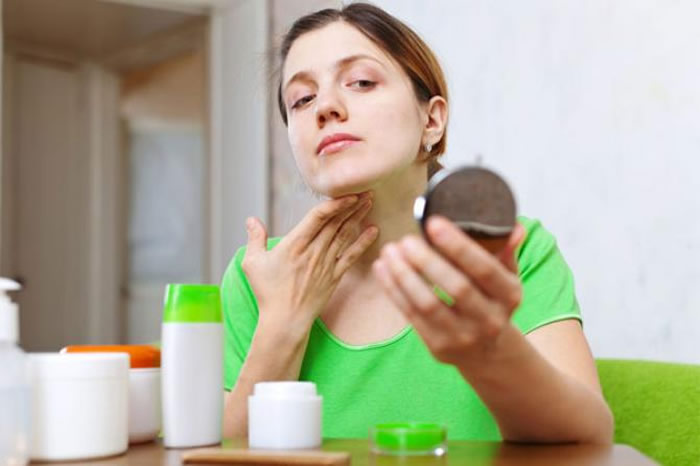 Before proceeding, you need to be sure of what complexion you have to buy the right cosmetics. This will help you be natural with makeup and tone away the blemish under the right layer.
2. Start from the scratch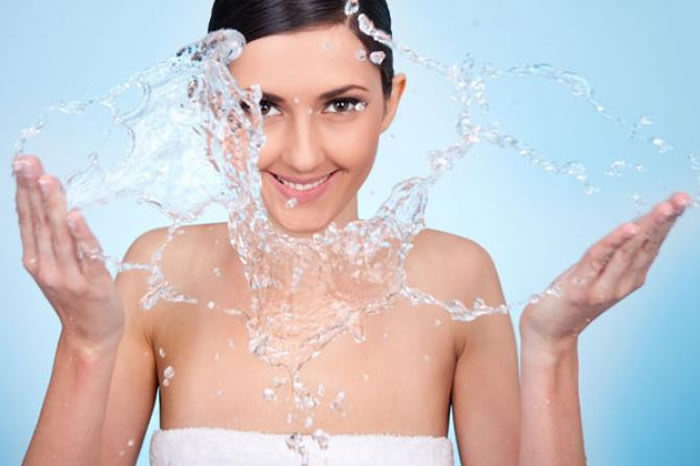 Wash your face and make sure the face is free of all unwanted dirt particles, pollution, and bacteria. This will save the skin from any further rupture. Next, this will give a clean surface to apply makeup and achieve perfection.
Read Also: How To Do Eye Makeup According To The Shape Of Eyes
3. Use ice on face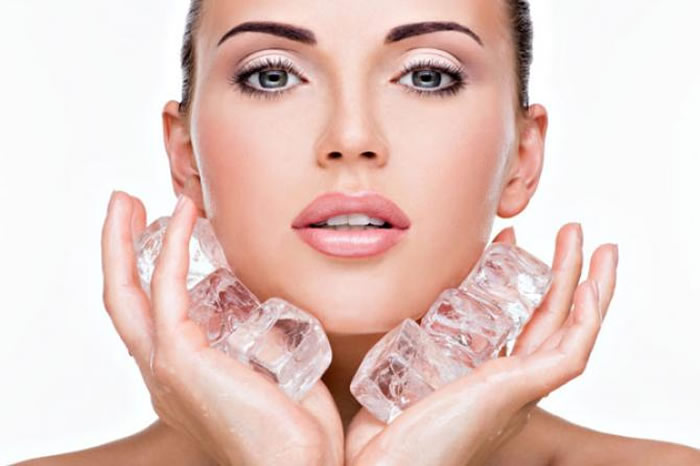 To mitigate the pimple and have a smoother skin ready for makeup, this trick will come handy. Rub ice on your entire face, to flatten the pimple's swelling. Rubbing ice shall smoothen the skin. 
4. Use primer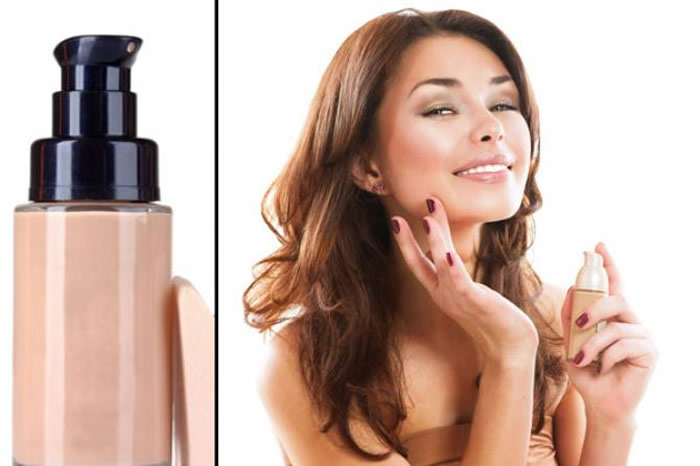 Use primer to give a base to the makeup. This will allow the makeup to spread naturally and retain it throughout the day. Apply the primer in circular motion on the face, and wait for a few minutes before applying foundation.
5. Concealer is the savior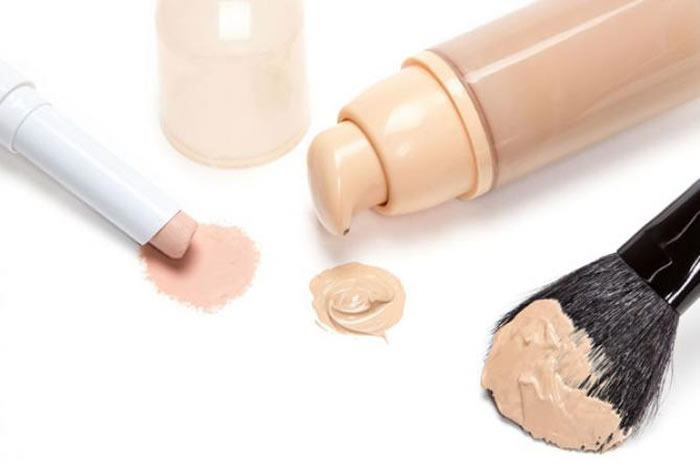 Use concealer on the blemishes, it shall make the spots disappear. Best way to apply concealer is by brushing brisk strokes, or patting and the trick is to use a thick concealer product to have it stay for long hours through the day. Don't rub it on the skin. Besides, don't be wary of the unnatural look of the concealer, this will be fixed by the next step of makeup, where you will use foundation. 
Read Also: 5 Amazing Lip Makeup Ideas That One Can Try
6. Blot the ase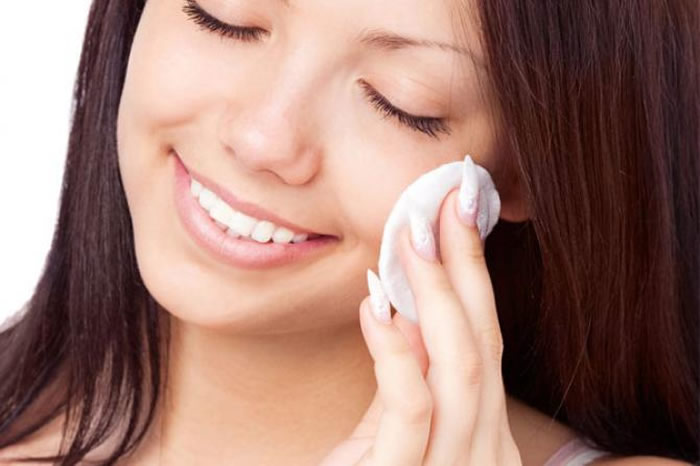 Blot the concealer to take out the extra makeup and give it a smooth base for the foundation.
7. Use foundation for blemishes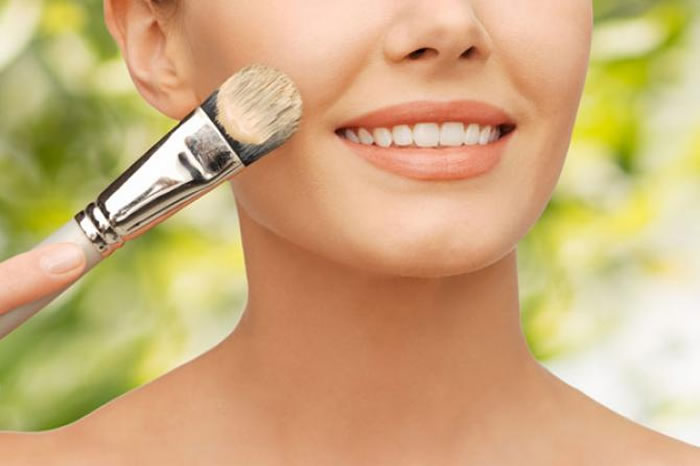 Now that you are ready with the base, apply foundation and rest of the makeup. What matters here is your choice of makeup. Find a foundation that goes well with your skin tone, and prefer mineral base foundation over liquid. It will keep your makeup from coming out or caking up. Besides, it will help your pimples heal faster.
8. Use tinted cream for pimples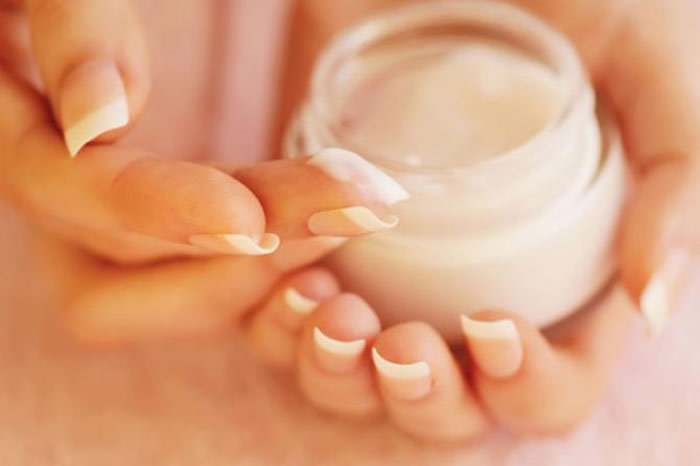 Case of pimples is different from that of blemishes. Use tinted cream to blend the pimple with skin. Besides this, it shall also help the skin heal, making it disappear soon. This is as good for skin's good health as for your look. Choose from a tinted cream of a foundation as your next makeup base.
Read Also: 7 Do's & Don'ts Of Removing Makeup
9. Use compact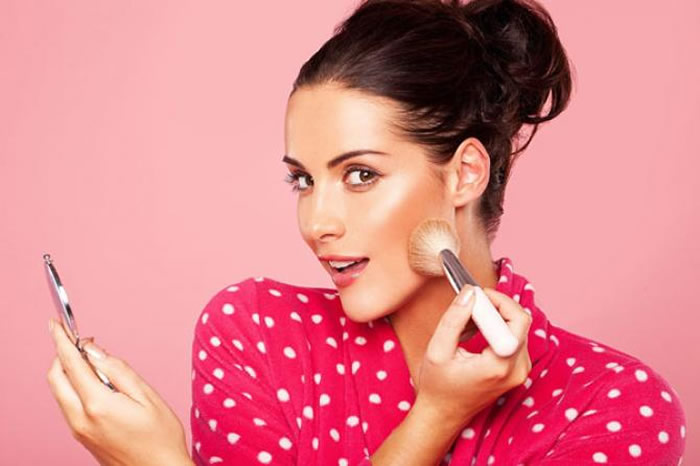 Compact gives a final look; covering up all the makeup used and help it settle naturally. It gives uniformity to the makeup used. As you have used a thick concealer base, use a loose compact to help it settle on your face. 
10. Finishing spray is the key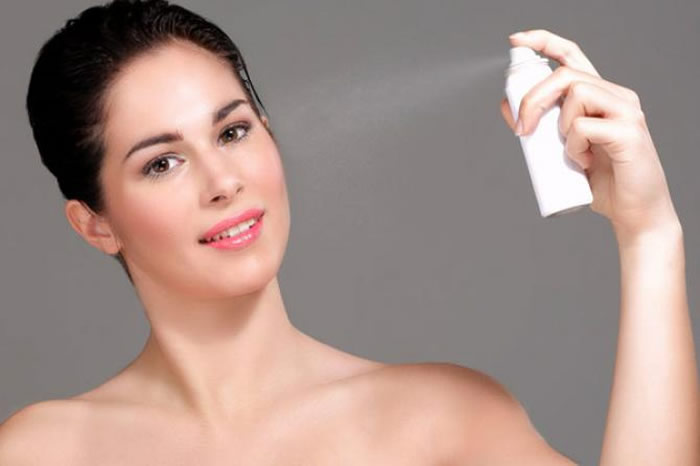 Now that you have achieved an even skin tone and a flawless look, the next crucial thing is to fix it there. Apply a finishing spray to settle the makeup and fix the look. This step comes right at the end, which will prepare you to step out.