If those tiny, raised, white bumps called "whiteheads" are bothering you, then we are here to help! Whiteheads are most commonly found on the nose, cheek, and forehead areas, but they can show up just about anywhere on the body. Showing up as a tiny white spot, a whitehead is something that forms when extra oil from your sebaceous glands clogs up a pore or a hair follicle.
This cocktail of sebum and bacterial growth along with dead skin and other particles gives rise to whiteheads. When whiteheads get exposed to air, they take the form of blackheads. We agree that exfoliation is the best way to buff away whiteheads and blackheads and clear out pores, but then there are more effective ways to get rid of whiteheads and we have listed some of them below:
What Causes Whiteheads?
1. Excessive sebum production.
2. Pollutants, dead skin cells.
3. Puberty, menstrual cycle, pregnancy.
4. Humidity.
5. Comedogenic products related to skincare and beauty.
Ways To Get Rid of Whiteheads:
1. Follow a proper skincare routine with cleansing-toning-moisturizing steps. A face wash with salicylic acid as the main ingredient, a clarifying and oil-control toner, and also a non-comedogenic hydrating moisturizer would be ideal. Also, exfoliate the skin once or twice a week.
2. Use clay-based face masks to help absorb extra sebum; charcoal-based mask absorbs impurities and sebum and cleanses facial pores deeply.
3. Extract freshly brewed green tea and scrub some green tea leaves on your nose and chin area. After scrubbing for a few minutes, wash with lukewarm water and pat dry with a towel. Splash cold water on the scrubbed area, pat dry and moisturize immediately.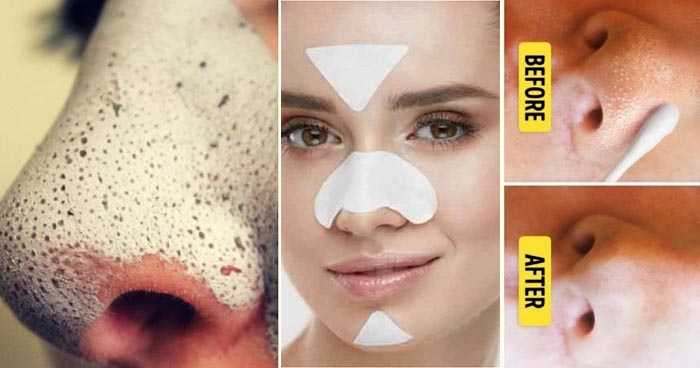 4. Apply hot compress and wet compress on a whitehead. This will open up skin pores. Use a whitehead remover to squeeze whiteheads gently. Wash your face thoroughly to prevent infection.
5. Diluted tea tree oil has anti-bacterial properties. Dilute tea tree oil and apply it over the nose and chin area. You can wash it off after about 15 minutes. For best results, apply twice daily. If you want to, you can consult your dermatologist before using this.
6. Here's a Gelatin Peel Off Mask that has multiple benefits – it removes blackheads, whiteheads, and even tiny facial hair.
7. Add water to oatmeal and make a smooth paste. Apply the paste to your skin and wait for 20 minutes. And rinse off with normal water.
8. Make a paste of baking soda and water. Apply on the whiteheads and let them dry. Done regularly, it would help to do away with whiteheads by absorbing excess sebum.
9. Mix green gram flour with jojoba oil. Rub the mixture on your face. This would help to eliminate whiteheads over time and smoothen out bumpy skin.
10. Crush fenugreek leaves and mix them with water to form a paste. Apply it on your whiteheads regularly to prevent outbreaks.
11. Take some warm honey and add granulated castor sugar to it. Heat the mixture and adjust the temperature according to what is comfortable for you. Apply the sugar-honey mixture with a brush to the areas of the nose and chin and cover them readily with gauze strips. Let the mixture dry and take out the strips gently. This remedy does not work for all, but it can work in a great way for some.
12. Rub grated potato on your face to prevent whiteheads.