Well, most of the people do particularize cupping therapy as something which is painful and leave behind ugly marks. But that's not entirely true. Body cupping is agonizing while face cupping is facile.
Facial cupping and body cupping are poles apart. Though their objective is the same: catering health benefits. Many Hollywood A-listers like Gwyneth Paltrow and Jennifer Aniston swear by face cupping skin healing practice to get a healthy and glowing skin. Curious to know more? Go through the complete article to discover the ins and outs of face cupping.
How Does Face Cupping Work?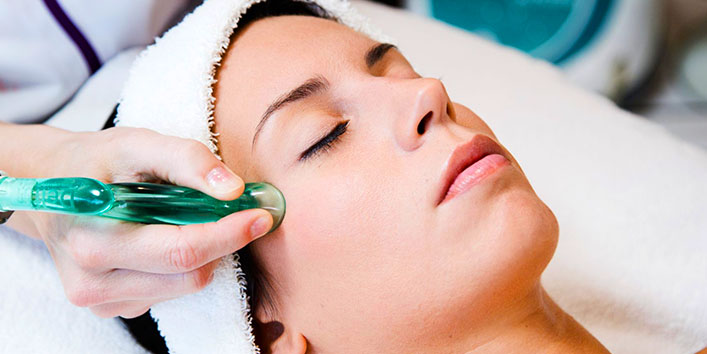 The process of face cupping is relatively simple but needless to say, it should be done under proper guidance of a professional. Let's us tell you how the process is carried and how this therapy works.
The therapy begins with face cleansing where the therapist will deep clean the face and neck area and then massage the skin with some therapeutic oils. After that, the real process begins. The therapist will place suction cup on your face in the upside-down manner. After a while, the therapist then moves the cup all over the face to relax your facial muscles.
The cups initiate reverse suction which creates a vacuum to rejuvenate the facial tissues by increasing oxygen supply and improving blood circulation. This process also promotes the formation of new blood vessels. This suction technique separates the layers of facial tissues which leads to microtrauma and tearing. Thus, it generates an inflammatory response and increases platelets, white blood cells and other healing aids.
Benefits of Face Cupping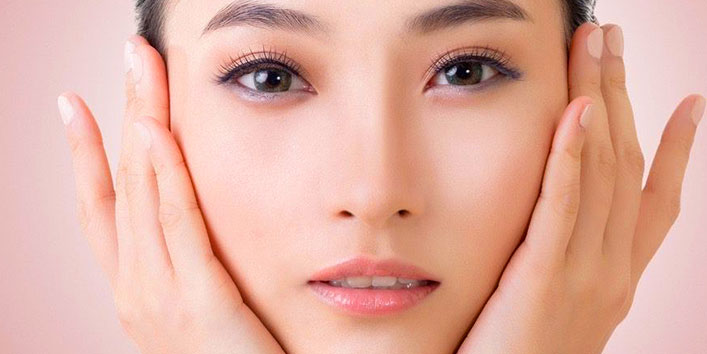 Facial cupping therapy is believed to:
Reduce muscle tension

Stimulate skin cells that boost collagen production

Increase blood circulation and oxygenation

Strengthen facial tissues

Brings a healthy glow on the face

Reduce visibility of wrinkles, blemishes, scars and age spots

Tones the face
Possible Side Effects of Facial Cupping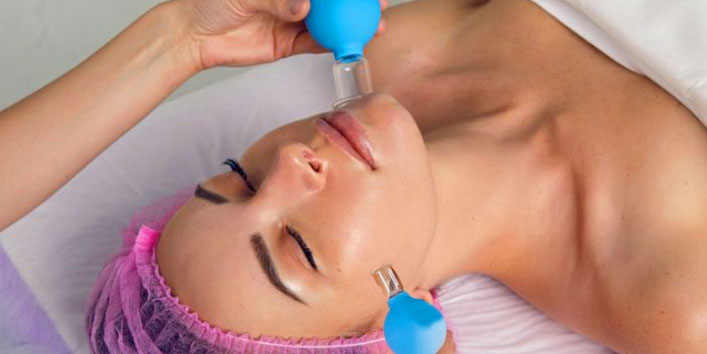 Despite the fact that facial cupping is touted as safe by dermatologists around the world, it might not be an easy ride for some people. The results do depend on how your skin perceives the changes. There might occur some minor side-effects such as,
Nausea

Lightheadedness

Dizziness

Cold sweats

Slight burns or bruises
NOTE: Cupping is not advised on inflamed, broken or injured skin. Make sure that your therapist is experienced and following all the preventive measures while conducting the process.
Can You Do Face Cupping at Home?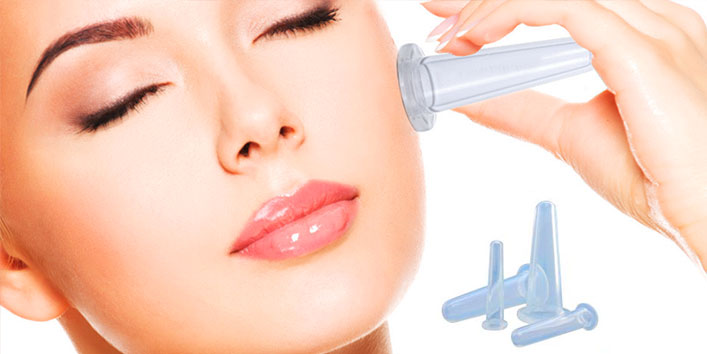 Absolutely yes but with proper care and precautions. Remember that your facial skin needs TLC as it is extremely sensitive. Now, coming back to the DIY Face Cupping, here is the tried and true procedure. This step-by-step guide will help you carry this healing therapy to completion.
First things first, cleanse your face to remove all the dust, dirt and impurities.

Apply essential oil (preferably jojoba oil) on the face and massage it gently.

Take the suction cup, gently press it and place it on the face.

Once you begin to feel the pull on your facial skin, gently glide it to other sides.

Always begin from the central area of your face.

The home face cupping kit comes with different-sized cups. Use the bigger ones for forehead, cheeks and smaller cups for T-zone, nose and eyebrow area.

Do this for 5-10 minutes only.
Bottom Line
Facial cupping is a great skin rejuvenating technique which may help you regain the lost youthful glory of your face using the suction method. While it is possible to conduct this procedure at home, we would suggest our readers to consult their dermatologist first before proceeding. Your doc can better advise you whether or not you can try this therapy.