Out of all the challenges that summer brides and grooms face, heat and humidity are undoubtedly the major ones! With extremely high temperatures, summer season becomes the most inapt wedding season, for that matter.
Even if you're getting married indoors or in a night ceremony, it hardly makes a difference! Especially for ladies who adorn heavy lehenga, jewelry and makeup, this season is an absolute torture. Do you have a summer wedding coming up? Don't worry, here are some useful summer hair and makeup tips to survive the heat without losing your fashion game.
Let us give you a quick tour of the points covered in this article:
Trendy Summer Hair
We know that it becomes slightly difficult to experiment with hair in the summer season but difficult things are worth doing, right! Here we have some summer hair suggestions that you can consider for managing your hair in the hot and humid weather.
An Updo Hairstyle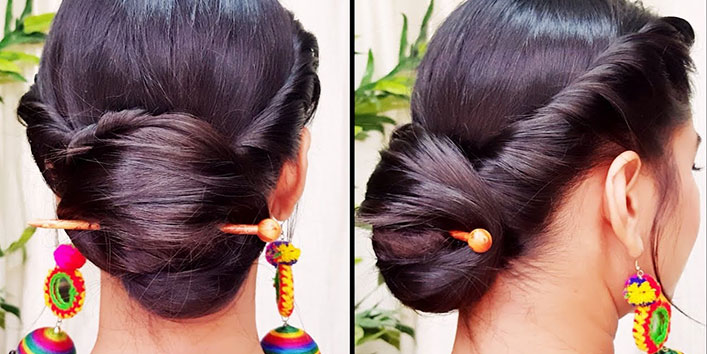 Updos are great for summers. It is not just about a regular bun but there is a lot more to explore in updo hairstyles. It helps to keep you cool by keeping all your hair tied up. You can get a lot of ideas of updo hairstyles on the Internet. Try them to stay cool and trendy this summer.
Hair Accessories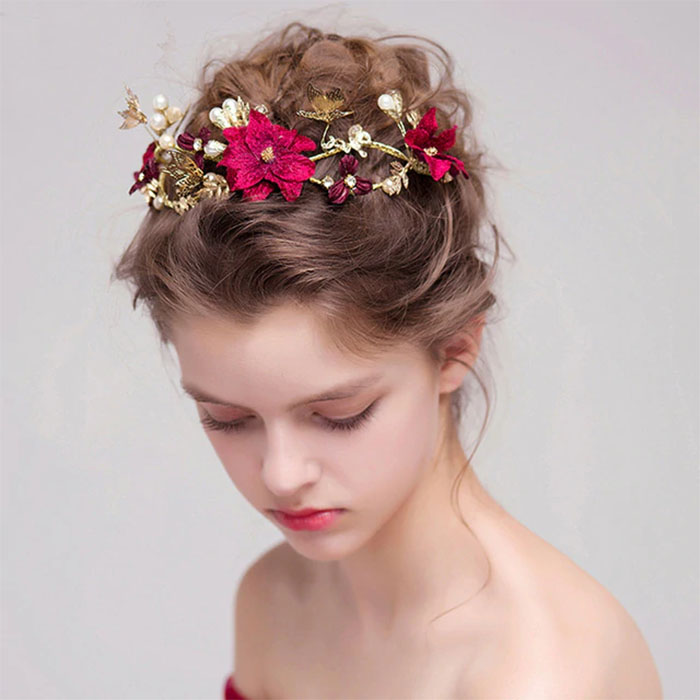 Accessorize your hair with some cool and quirky hair clips, bands, jewelry, etc. to instantly amp up your hair game. These can give you a complete hair makeover. We saw some amazing accessories in the preceding year and this trend is going to stay this year as well.
The Shaggy Cut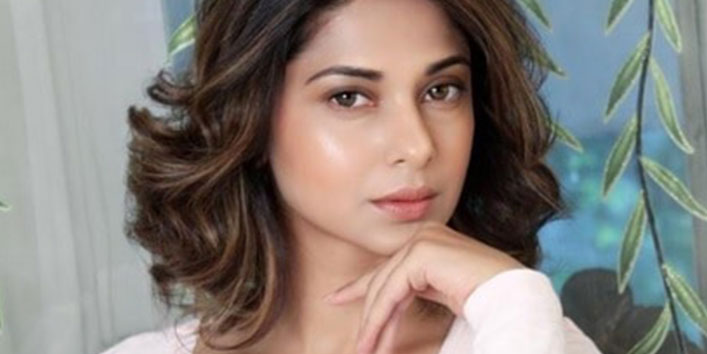 If you are planning to chop your hair, try shaggy cut. This short hairstyle would not only add layers to your hair but also give them a volume. Your hair will look trendy, bouncy and beautiful!
Long Delicate Layers
This hairstyle is not leaving the trends anytime soon. Ladies with long hair can give a new dimension to them by adding long layers. You will definitely rock the 'Shaadi season' with your long and shiny hair.
Aubergine Hues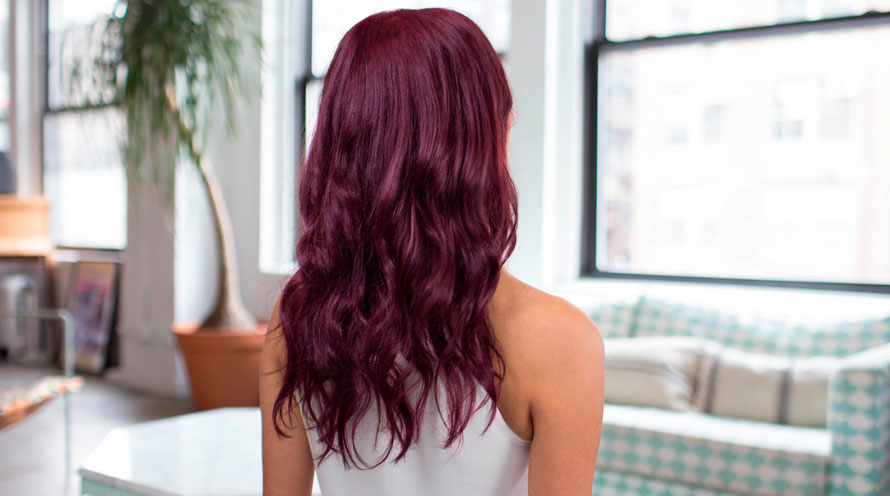 Aubergine is a beautiful shade with the hues of plum and red color. This hair color is suitable for all as this shade is extremely versatile and sits perfectly on long/short, straight/wavy hair.
Makeup Trends for Summer
Let's talk about makeup now. Well, we all know the difficulty level of stepping out in makeup in this cruel climate. It is not at all easy to keep it in place for more than a couple of hours. Our experts have suggested some makeup trends that will help you to look fab and flawless.
Minimal Makeup Is the Best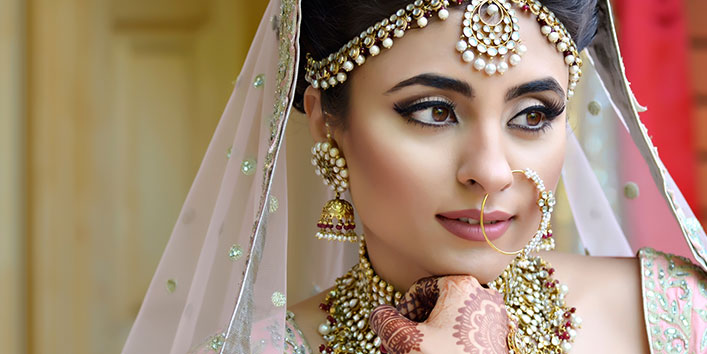 Layering makeup will make your skin look cakey in the summers. Also, it might block your skin pores which may trigger breakouts. Particularly, in the weddings you have to deal with the atmospheric heat as well as the heat generated by the venue lightings. Hence, it would be better if you keep the makeup very basic and light. Don't overdo or else it may meltdown faster and spoil your pictures! Ask your MUA to use airbrush makeup for special occasions.
Use Waterproof Products
Well, everybody knows this but we would still want to emphasize on the importance of waterproof makeup especially in the hot climate. It will prevent untimely makeup meltdown so that you can enjoy the wedding without worrying about your makeup wear and tear.
Finishing Powder or Setting Spray Is A Must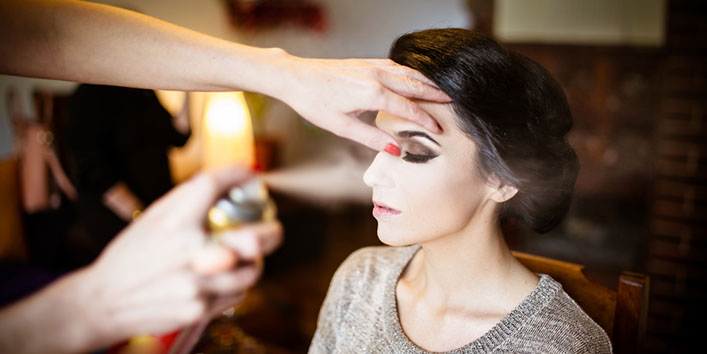 Always finish off your makeup with a makeup setting product. Make sure that it is light so that you don't feel like wearing an additional layer on your face. This will ensure the longevity of your makeup and help it stay in place.
Avoid Going Outside During Peak Temperature Timings
One must avoid staying out when the sun is on fire! The temperature is at the maximum during 12-3 PM. It would be better if you could avoid going outdoors during this peak period unless necessary. Also, keep face mist or rose water spray with you to keep your face hydrated in the heat.