Eid is the biggest muslim event which makes every muslim excited on both eids. Eid is the most celebrated Islamic event. Eid is an event of happiness, joy, excitement and gathering with exquisite flaunting clothing.
Eid is an event which makes every muslim to select or choose the perfect outfit for themselves which gives them more alluring and versatile look.
Because eid is an event where every family member or friend gets gather and in that congregation you surely want to look different yet stylish. Eid is an event on which girls basically follow a combination of trendy plus tradition dressing.
As fashion trends is keep changing and expanding with the season and time, so in this hot humidity season choose your dress according to the time and weather. As eid is about to arrive it's a time to pick a dress that has the touch of trendy yet tradition, it gives you more charming and glamorous look.
so if you are confused and still not decide about what to wear, we listed down below some latest clothing trends of 2018 which are surely going to help you while selecting your eid dress.
Cold shoulder tops: Cold off shoulder is the biggest trend of the season, girls loving this style. Because those who can't go bold, by wearing this they fulfill their desire to look stylish without getting too much bold look.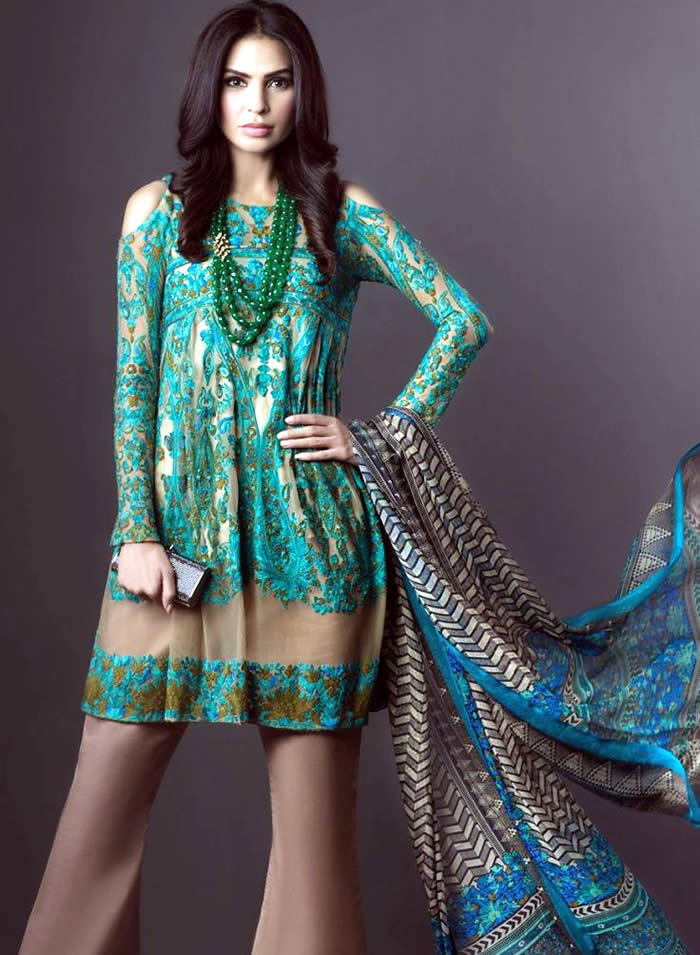 Then what are you waiting for, eid is the best time to pick this to get more stylish plus elegant look. As this peek-a-boo sleeves will keep your style on point.
Denim: Denim is also in fashion this year, we've seen so many celebrities wearing denim either jeans, shirt or lose crop tops.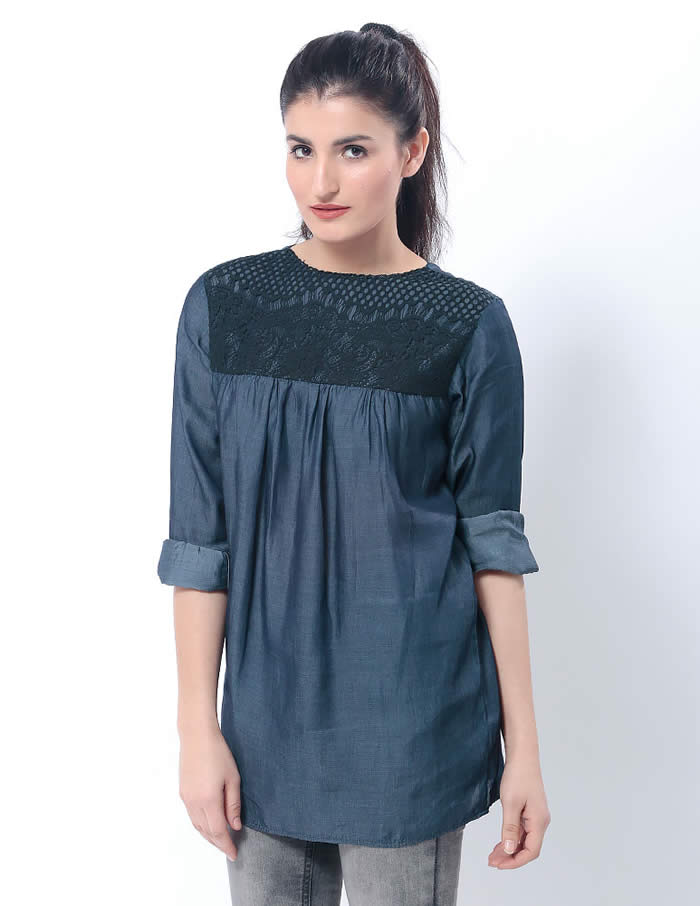 So the denim kurtis are in trend this season so if you are the one who loves that their dressing on mark then this is best for you. This eid try these chic pieces to get more modish look.
Boot-cut pants: As we all know old is gold. So the 90's boot-cut pants are once again in fashion and people are loving these organza striped boot-cut pants, which shows it is going to stay in market for long and become trendy among girls.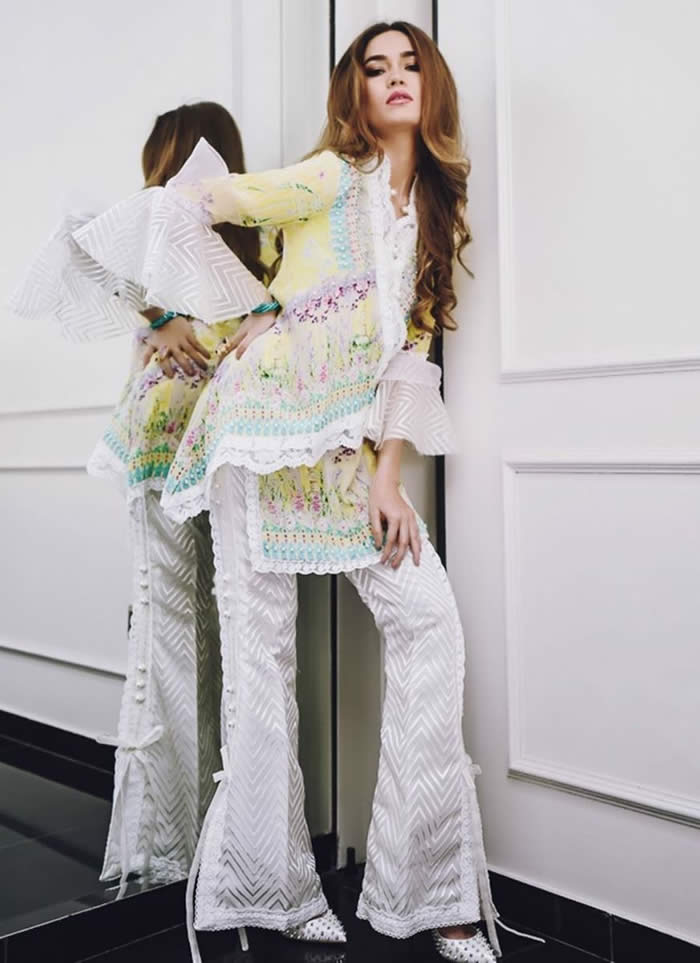 So on this eid try boot-cut pant and stay up to the minute.
One color theme: As eid is coming in this hot plus humidness weather. So keeping the color scheme simple is best. Because same color theme gives you more lighter and fresh look in this hot season.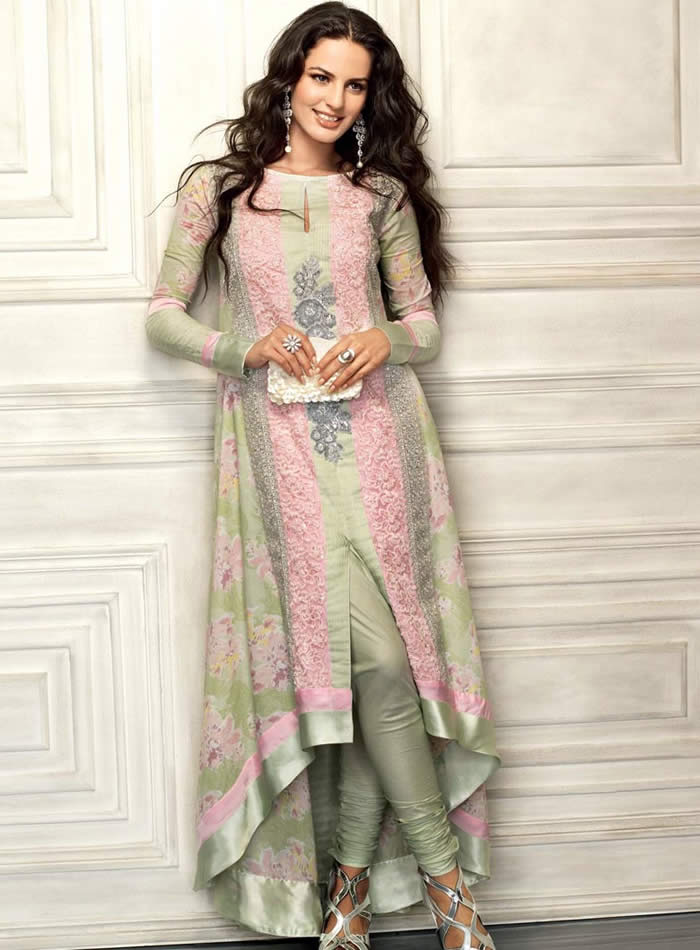 You just not have to get ready but also have to perform so many in house tasks because it's an event of gathering and you are not always a guest, sometime you are hosting the other family members and friends.
So by keeping color scheme simple you get the elegant look yet admirable.
Off-shoulder shirts: Flaunt your personality this eid with off-shoulder shirts. These shirts are in fashion from last few years. And are still in fashion and in demand.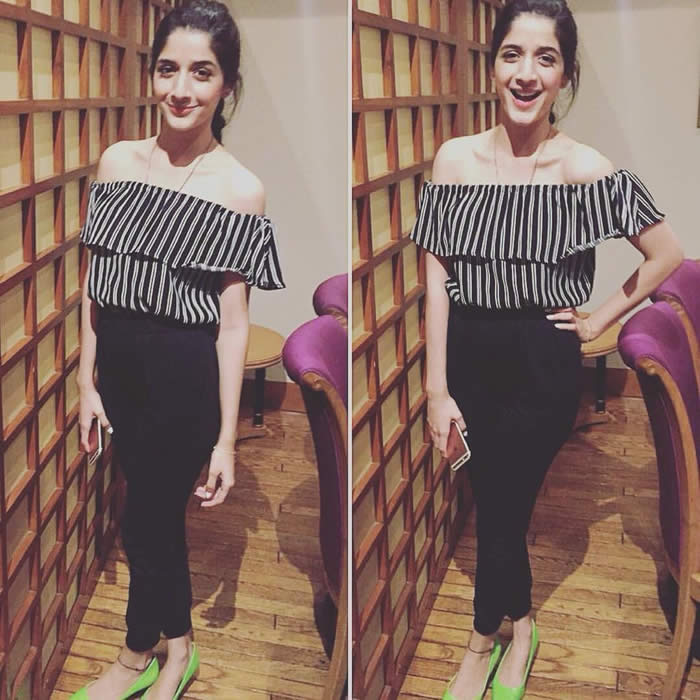 If you love bold look then this is perfect for you. It gives you spunky yet cheeky look.
Organza dresses: Organza is an expensive fabric and is currently in high demand. Organza itself is a style statement. By wearing it, it will gives you more classy and add more elegance into your personality.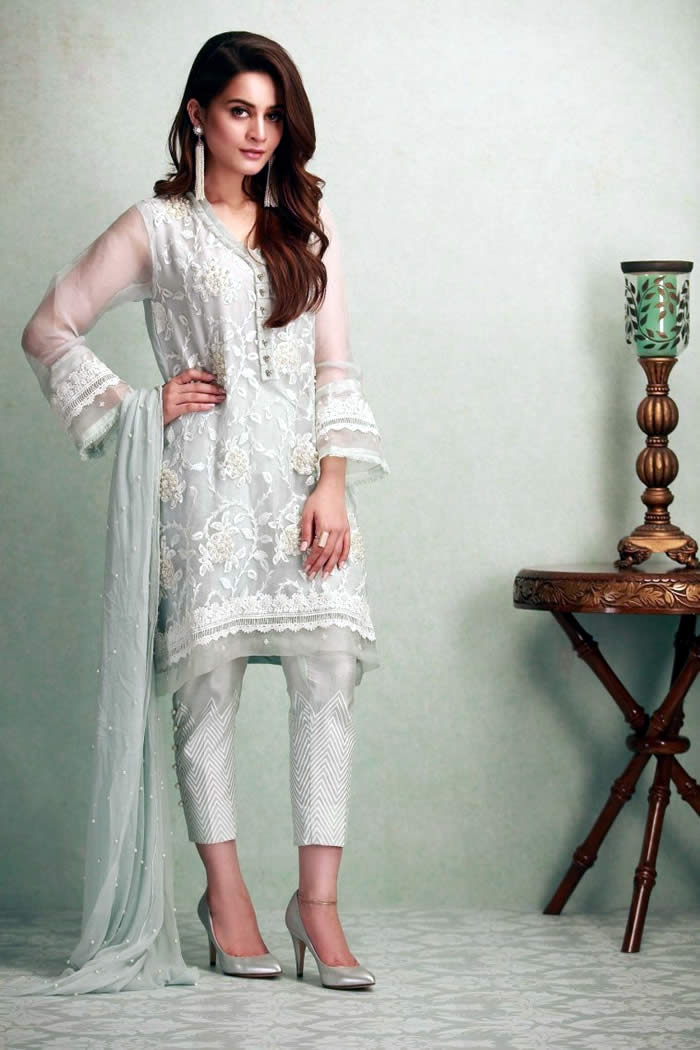 On this eid try organza fabric dresses to seek different yet embellished look.
Peplum: Eid is a festive of traditions. So staying trendy yet traditional is a good combo. Peplum with bell bottom trouser will give you traditional look.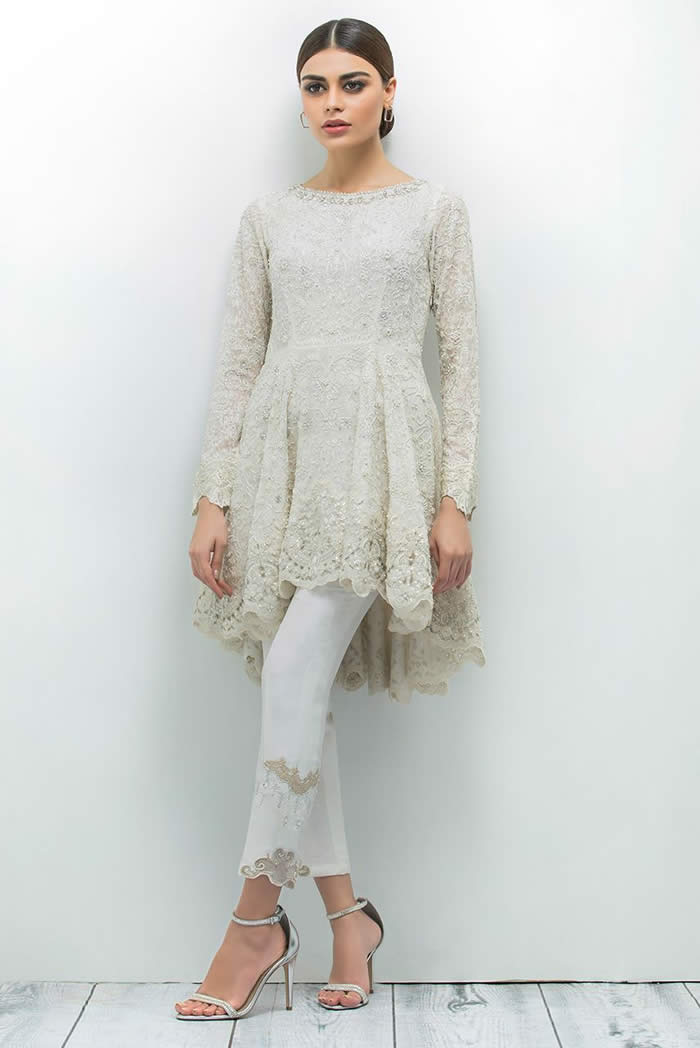 Peplum is also in fashion and loved by many. So by wearing it you get good look and also you are stay up-to-the-mark.
Bell sleeves: Like off-shoulder sleeves and cold shoulder shirts bell sleeves are also in fashion. Rather than cut work on sleeves wearing bell sleeves is much better as it gives you more formal decent look.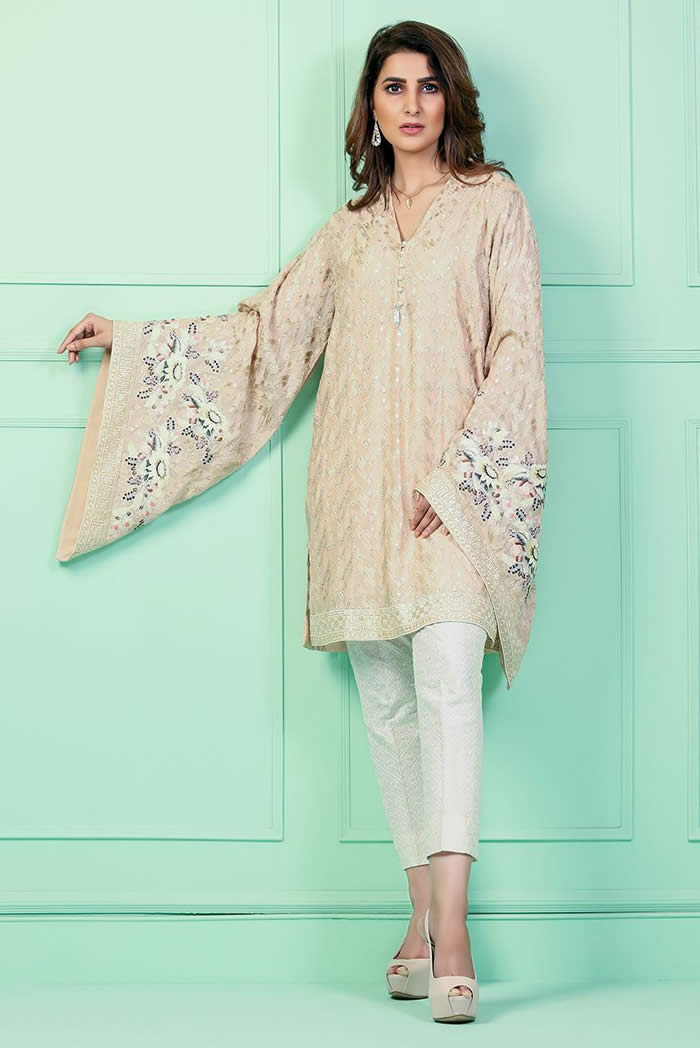 Bell sleeves goes good with a simple classy bow which enhance the overall appearance of dress. You can try it on tops either on shirts.