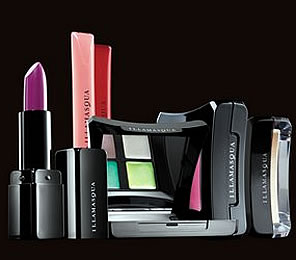 Illamasqu a British cosmetics company, is apparently shapping up to be the next big thing to come along since MAC.
Illamasqua claims to be ultra sexy, ultra glossy and ultra glamorous. Their colours are impressively extensive and the packaging look lovely, I'm wondering what the quality of the product is going to be like seeing as it hasn't come from a big cosmetics house!
I'm anxiously waiting for it to hit the Pakistani Stores. What about you?