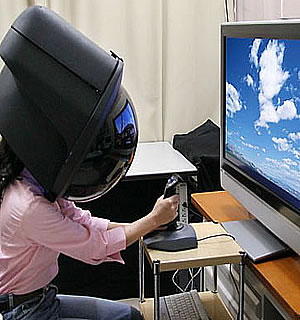 Over the passage of time, the concept of 'going out' has gradually given up to another concept of 'staying in'. Today, people have beautiful terraces, lovely garden, and access to many beautiful public parks, yet they prefer to stay indoors. It isn't wrong to put the blame on television and computer, which are stealing away the social life of many. Unfortunately, one doesn't realize the seriousness of the issue until they become victims to obesity, insomnia, lethargy, and the most popular Attention Deficit Hyperactivity Disorder (ADHD).
Owing to cable TV and unlimited internet and the luxury life they provide, physical exercise levels have reduced greatly. Young people generally stay up till late, busy on their mobile phones or various social networking websites. The consequence of this very habit is inattentiveness in class and improper eating disorders, since one doesn't realize when they start munching on food in the middle of the nights of while lying lazy infront of the TV set.
We need to maintain a Media Diet Plan (MDP), as most of the precious time is spent in front of the TV screen of monitor. Some parents keep a strict rule in their house for watching TV and allow their kids t to play computer or TV games only on weekends. Then there are parents who are extra lenient. Studies have proved that strict parenting has more positive impact on children and helps greatly in building healthy and good habits in them making them grow into disciplined adults.
Instead of sticking with the TV for ages, Parents should encourage their children to go out and play. Outdoor games result in high fitness levels and there will never be complaints of headaches, poor eye-sight or troubled sleep.
Simply cutting down TV is not a solution. In replacement to it, healthier options like physical exercises and outdoor games should be preferred. A balanced eating, sleeping and exercising routine aims at keeping one healthy, both physically and mentally. Ideally, time spent infront of the TV shouldn't be more than three hours.
This way a lot of serious issues in children's life can be dealt with and will result in making your children more disciplined, active and more confident in their daily affairs. while at the same time, keeping them fit and healthy.