Ladies and Gentlemen hold your breaths and get ready to judge the bank accounts of your favorite Bollywood stars. We are going to tell you about the top 10 Bollywood stars those gets the maximum charge through the films.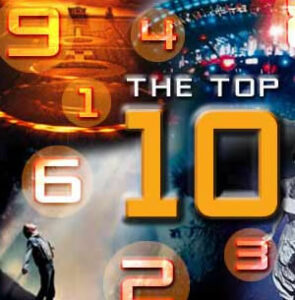 These are the 10 ten shining stars who are not only making their places in the hearts of people and in Indian film industry; but among those as well who gets more money as compared to other stars.
10 Priyanka Chopra
We start the rating from bottom to top, first of all one of the gorgeous ladies of the Bollywood; Priyanka Chopra is there on number 10.  She gets about 2 carore for a film. She is girl with the ideal height and figure. She has got the entire attractive feature to be a perfect film actress.
9 Katrina Kaif
British born, 24 years old Indian film actress Katrina Kaif is on 9th number, she gets 2 carore for a film. She started her carrier with the Telugu and Malayalam films few years back; and has earned a prominent position in short span of time. Well Katrina usually does the soft & romantic character, like her innocent looks.
8 Kareena Kapoor
Kareena Kapoor, nicknamed Bebo, is ranked on number 8th for getting 2.5 to 3 carore per film. Belongs to the Kapoor's family, she proved herself as a born actress; appearing in just 31 film almost and won four film awards on her memorable performances.
7 Aishwarya Rai
Model and Miss World titled winner film Actress, Aishwarya Rai charge almost 6 carore for a film. She considered as the recognition on Indian beauty with her stunning looks. She has an honor of representing India at many places throughout the world. She is as polite and smart as like a doll, this is reason of her huge number of fans.
6 Shahid Kapoor
Shahid Kapoor has started his carrier through advertisements and then offered Ken Ghosh's Ishq Vishk. Since then he is doing remarkable job in the Indian films. Today he is in a place to get 6-7 carore per film.
5 Salman Khan
Since 1988, Salman Khan is shining in the Indian film industry and making his position stronger day by day. He is now in a position to get about 50 carore per film. He is known as Bollywood Bad boy, due to some inevitable rumors but mostly people say that he a man of pure gold heart. He has a well-known position as a leading hero of Hindi films.
4 Hrithik Roshan
Bollywood's action and romantic hero, who used do perform as a child star in 1980's; Hrithik Roshan now demands 30 Carore for a project. He might get other share of the films, as he is above with 30 carore from the stars above. His build and dance might attract the directors and producers towards him.  In short he is considered as a hero with no weakness, he has got attractive hero looks, build, god dance practice, ideal height, etc and can perform romance, drama, comedy etc easily.
Martial arts master turned one of the Leading Indian film stars; Akshay Kumar is charging 30-40 Carore for a film. He also gets some share from the total budget of the film. He is also a man with so many qualities to be a perfect hero. He has got ideal height and build, with the stunning & attractive hero looks. He is also a master in giving stuns in the films. He is also considered as a man with a nice & humble heart. Today he lives in the hearts of his huge number of lovers.
2 Shahrukh Khan
Delhi born boy who belongs to a Pathan family is now known as King Khan of Bollywood. He is one of the rulers of the Indian Film industry from a long time that's why today he has also established his position among the toper of expensive stars. He is getting 60-70 Carore; he also gets some share from the total budget of the film.
1 Amir Khan
Another super Khan, Amir Hussain Khan (AK) is on the top; he is demanding truly what he deserves, 21 carore per film with the share from the total budget of the film. He has secured film fare awards and the best director's award for his film 'Taare Zameen per'. Appear as a child star in his uncle's film in 1973, Amir Khan is now well recognized as not only an Indian top class actor, but a producer and director as well. He established his own production company in 2001 named 'Amir Khan's Productions'.