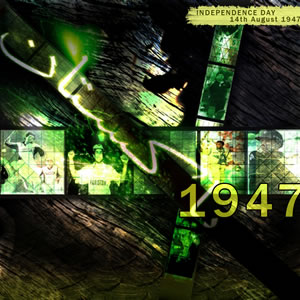 People all around the world celebrate their independence day in their own style that reflects the picture of their cultural traditions.
Every year on 14th of August people of Pakistan all around the world celebrate their Independence Day in their own national style. This day reminds us the efforts of our national heroes who freed Pakistan from British rule and make it an independent state.
People celebrate Independence Day by hoisting flags on their houses, painting their vehicles, pasting flags on them, playing national anthem and organizing special cultural events to make this day etched in their mind.
We always felt a special enthusiasm among the youth of Pakistan on Independence Day. Car and bike racing and drifting are becoming the common practices in which youth is indulging on Independence Day that becomes fatal. We should enjoy this event but avoid tainting it with the colour of death.
Independence Day is full of life and colours especially in Lahore that gives a picture of vivacity of citizens of Lahore especially of the Walled city where life seems to fully bloom on these festivals. Feasts are cooked and musical parties are also arranged to ad to the festive occasion. Different cultural shows and programmes reflecting our heritage are also organized by the government on this occasion that reflects the culture of Pakistan.
14th august is a day that reminds us that Pakistanis all around the world are bind in one relation of nathionalism. On independence day we got free Pakistan to live freely where we have all basic rights.
Make this Independence Day more special by mixing its celebrations with traditional trends and style.
Every year you spend this national holiday in your own style but this year make it special by doing something different. Make your Independence Day special by cooking some special traditional food of your country and have a small get together with your family. If you can't go out to see the fireworks, make your own Independence Day celebration at home.
This Independence Day must be in such a style that evokes a spirit of nationalism in every Pakistani.