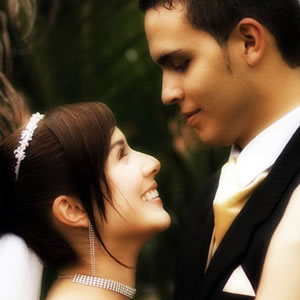 In order to understand the importance of marriage, one should always follow certain ways which make the healthy marriages more organised, strong and bonded.
One of the important ways to maintain a perfect marriage is to test the compatibility. Many times, partners in happy marriages reach a conclusion about the directions their marriage will take and their partners will behave. The compatibility criteria may never have been discussed but it will determine the success of your marriage.
Another important way is to develop a strong friendship at the core of their bonding. Genuine likeness for each other, playing, amusing and spending time alone together is a real crux of happy marriage. A happy marriage based on friendship helps repair troubled marriage.
Role expectations are a key to perfect marriage. Happy marriages always begin and end in agreement with regard to household celebrities, traditionally, male would prefer financial and female will take the nurturing roles. But now trends have changed. Women now work and share burden with each other.
Healthy marriage, are based on emotional intimacy also. Partners trust each other and help each other in times of need. They laugh together and support in times of need.
Relationship expectations: Another way of a healthy marriage is to have a good personal relationship. This compatibility will set the strong setting of marriage. This helps in increasing the trust that couples feel for each other.
According to this way, happy marriage, consist of same goals, values and life paths. Decisions like to have children or not or to attend religious services and financial matters lead to healthy marriage.
Always remember that happy marriages are not perfect marriages but have their shares of agreements and disagreements. All you have to do is to be on agreement with each other.