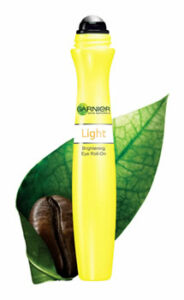 Dermatologist and ophthalmologist tested Garnier Light Brightening Eye Roll-on is a massaging roll-on that combines caffeine and the natural draining effect of a massage to reduce bags and dark circles and to brighten the eye contour.
There is an immediate cooling effect to freshen up fatigued eye area;
in 14 days the skin is much brighter and radiant; and
in 28 days, bags and dark circles are reduced.
Another innovative solution by Garnier combining revolutionary technology with the science and power of nature.