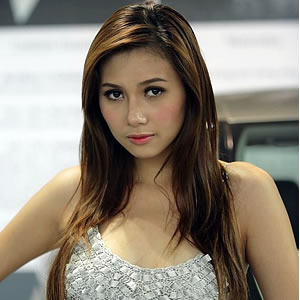 Thirty is often the age when you start to see your looks changing…and not for the better. It is the time when life throws you for a beauty loop. At this age, women become more conscious and upset due to the signs of anti aging.
Thirty is not the time to look like sweet sixteen. Most of the women feel anti aging signs at the age of thirty. In early thirtees the face become gradually changed the corners of the face started turning down just slightly and it has given a much harder look. it is the time when life throws you for a beauty loop. thirty is often the age when you start to see your looks changing….but not for the better.
Firstly, the deep wrinkles begin to emerge, turning one charming crinkles into full-on crow's feet. High school style acne may come back, or crop up for the very first time. Damage from decade sold summer-camp sun burns can begin to emerge as brown spots and saggy skin. A formerly plush ponytail may become a scrawny shadow of its former self and at last you get the not-so-pretty picture.
Hormones are one of the main culprits for all these maladies. The majority of hormone changes started around age thirty. Human growth hormones cells don't turn over as quickly. This puts the breaks in Collagen production, giving way to dull and slack skin. When we are 18, our growth hormone levels may be around 800. By 30's, they have dropped to 150. It is normal. It's just how we age. Everyone is going to see some changes in her 30's due to hormonal shifts, but for those who have been tanning, drinking, smoking and eating poorly, the problems are going to be worse.
To keep you look young, beautiful and gorgeous throughout your thirtees and may beyond, follow our special anti aging solution tips and undo your anti aging problems for ever.
Tips to encounter anti aging:
Find the appropriate skin care products: There are anti aging skin care products that camouflage signs of aging, at least temporarily. Cosmetics with special properties like light-reflecting particles, foundation shades that match skin tones and provide coverage without a mask like appearance and temporary lifts that tighten facial skin all allow us to look years younger one day at a time. When purchasing for a skincare product, look for natural substance that reverses skin aging because natural elements can rejuvenate your skin without side effects. Products with natural ingredients are safer and more effective compared to chemical anti aging treatments.
Beware of wrinkle creams: Many people use wrinkle creams to eliminate the fine lines in the face. However, beware of wrinkle creams that have collagen because they do not work. Find products that have vitamin E and cynergy TK, which can stimulate elastin and collagen. Cynergy TK and vitamin E are efficient antioxidants that protect the body against toxins cause by the process of oxidation and sunlight damage. Cynergy TK has different kinds of components that are very useful for having healthy skin these components include copper proteins and zinc that helps increase the skin's thickness and reduce wrinkles.
Use homemade remedies: You can find a natural remedy for reversing the age process without going to the drugstore. There are natural remedies available in your own homes such as honey. It is a god example of a natural element that can offer natural solution for dryness, which can be applied as it is, or mixed with milk. Use honey regularly to maintain elasticity and prevent wrinkle appearance. Foods that are rich in vitamin B, vitamin C and vitamin A are highly recommended to be a part of your daily diet. You can also use these vitamins for washing your face or for face pack. These essential vitamins help eliminate the harmful toxins and help keep the complexion healthy.
Minerals and Vitamins are also essential: Make sure that there are mineral salts present in the anti aging skin care treatment products before you purchase them. Minerals and vitamins are essential in ensuring the health of the body. In addition, minerals are important for the skin's health. Copper, zinc and dissolved iron are some of the mineral salts needed.
Maintain the skin's moisture: Dermatologists recommend green tea extract to maintain the skin's moisture. Aside from green tea extract, white tea extract contains higher amounts of glucosamine that can also be found in green tea. White tea extract is an essential element in the best anti aging skin treatment.
Apply sun screen several times every day: The sun's UV rays are dangerous and it is necessary to apply sunscreen several times every day to prevent the sun's harmful effects. Effective anti aging skin care treatment products should contain saffron butter, which is best for sun protection. Saffron butter contains golden racemes that can help in prolonging the protection of the sunscreen. In addition, golden raceme can have a healthy golden glow effect to the skin.
Be careful while choosing anti-aging treatments: Most anti aging skin care treatment products contain ingredients that are not truly effective in restoring your youthful glow. Some of these have chemicals and additives that are dangerous to health. You must be careful in choosing what you use in order to prevent harmful effects. Remember that synthetic ingredients will not give you the best results you desire.
Always go for natural ingredients: It is important to know that the best anti aging skin treatment you need has all-natural ingredients. Plant-based oils are recommended such as avocado, grape seed and macadamia oils. These oils have the ability to penetrate easily and to give nourishment. A Japanese kelp extract is helpful in raising the hyaluronic acid amount that can remove the fine lines and wrinkles.
Consult the doctor/dermatologist for best results: However, using anti aging skin care treatment products may have certain health risks. It is essential to know the advantages as well as the disadvantages of using these treatments. Talk to your doctor about the different choices you have in order to acquire the best results.