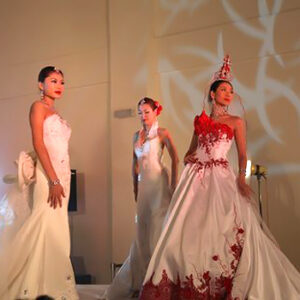 The biggest Lifestyle and Fashion Extravaganza comes to Manchester on February 26, 2011 at 11:00 am. till February 27, 2011, 8:00am.
Sponsored by Asian Sound Radio, B4U Music and P.I.A Pakistan International Airlines, The Asian Lifestyle, Wedding and Fashion Exhibition Manchester is the largest show in the North of England dedicated to Asian lifestyle, wedding and fashion. In the fourth year of its running, it has come back again this time as a better and bigger fashion and lifestyle event.
It offers various exhibitions and unique fashion shows, which bring together the of Asian traditions in the north, from fashion houses, elite designers right down to the simplest of things to make your wedding dream a reality. Besides, the exhibitions will give your company a direct route into a lucrative market segment which has strong spending power and will be also be a unique opportunity for your products or service to reach a wider audience.
The success of the show is linked with the success of its exhibitors and sponsors. The show's key Sponsor Asian Sound Radio has made a big commitment to support the show through dedicated Advertising spots throughout its programs.
The show offers enormous benefits for those who are looking forward to get married and provides inspirational lifestyle, fashion, health and beauty ideas for long term planning and goals. Other benefits include direct access to substantial market, development of customer loyalty and access to over 25,000 people under one roof.
The Asian Lifestyle, Wedding and Fashion Exhibition 2010 was a huge success with 20,000 visitors over 2 days in which 85% of visitors got married within 8 months of the show.
If you are planning to get married or are in need of some inspirational ideas for weddings, fashion, health & beauty then The Asian Lifestyle, Wedding and Fashion Exhibition 2011 Manchester is the ultimate place to go.