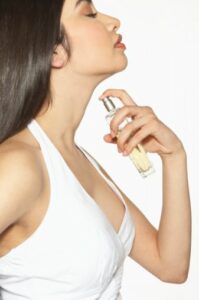 Perfumes are a fashion statement on their own. They render elegance, poise and charm to women. When it comes to young girls, perfumes or fragrances exude confidence and composure. One way for girls to be prominent and distinguishing is by wearing a fragrance that makes them stand apart from the rest of the crowd and gets noticeable amongst a multitude of whirring smells. Fragrances are a fashion statement of their own these days.
Young girls can give an array of vibes through the multitude of perfumes available in the market. All it matters is knowing what message you want to send to the people and the kind of crowd you'll be wearing the perfume in; having figured these things out, getting the best perfume for yourself is an easy breezy task. Best fragrances speak for themselves. Whether it be chic and flirtatious, or the head-to-toe rich girl couture, or feminine and invigorating, or fresh and playful, or young and stylish, or independent and lively, or feminine and warm, or glamorous and sexy, or the funky city girl with a kooky fashion style or sweet and creamy; all of these can be rightfully said through the best fragrance available to you.
The best perfume for girls would be the one that is light, airy, breezy yet effective. Finding a perfume that has a distinctive personality of its own and is impossible to resist is a tedious task. But once you do, there is no going back and you are well on your way to stardom. Brands like Lacoste, Aeropostle, Hollister, Anna Sui, Ralph Lauren and Dolce and Gabbana have an amazing line of girl's perfumes to offer which are light, clean and fresh.
All in all, the best perfumes are those which make the girls appear more confident, make them feel good about themselves and radiate buoyancy to the world. And there are many ladies fragrances out there that serve the purpose of just that; making you feel special in a throng of people.