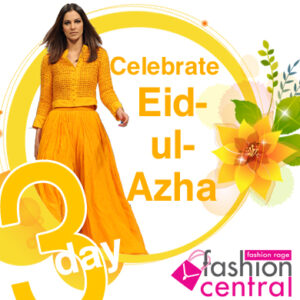 Eid celebration is one of the most awaited celebrations for the Muslims all around the globe. Muslims wait for Eid celebration holidays throughout the year and plan for full 3 days in advance for both, Eid-ul-Fitr and Eid-ul-Adha.
Eid-ul-Adha is just round the corner and the enthusiasm of Muslim Ummah is at its peak. Everywhere, Muslims are busy in buying animals for Eid and kids are excited the most as they get to play a lot with their animals. Mostly, the first two days of Eid are full of Eid celebration may it be Eid-ul-Fitr or Eid-ul-Adha. The first day is usually spent in the hustle bustle of Eid prayer for men, while, women prepare delicious sweet dishes and special Eid food.
Both, first and the second day of Eid is spent either attending or hosting family dinners or lunches but many people find it hard to decide what to do on the third day. Therefore, we have come up with a few choices that you might consider and opt for in order to carry on the Eid celebration with same enthusiasm on day 3 of Eid too.
Day 3 should be kept for all such get-together parties and meetings that you would otherwise find hard to do in regular days. Meeting with friends as part of Eid celebration on the third day of Eid is a good idea. In fact, if you and your friends are equally tired after two hectic days of Eid celebration then planning a picnic or an outside activity with friends is a great idea. You can plan a picnic with all your family friends and do barbeque or plan a one dish party. In this way, it will be a good holiday getaway as well as Eid celebration too.
Another option for day 3 celebrations can be just spending quality time with your family at home by playing games together, cooking a meal, watching movies, watching special Eid celebration shows etc. Day 3 of Eid celebration can be ideally spent as a family day which will become a family day full of celebration.
If you want to go an extra edge and have Eid celebration in a different way than visiting an orphanage or an old home and sharing Eid happiness with such people is a great option. It will be a very rewarding and fulfilling Eid celebrationfor you and you can ask your friends and family to join with you in Eid celebration with under privileged people.
So, now just pick out the most preferable choice for you Eid celebration on day 3 and let the day be full of joys and happiness too. Share your festivities with your brothers and sisters and have a meaningful Eid celebration.