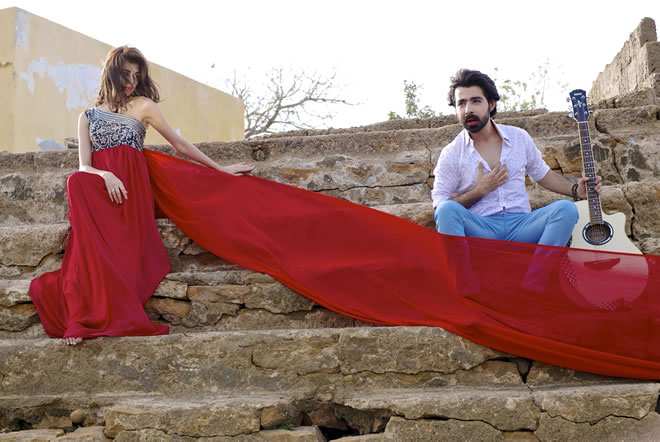 What do you get when you juxtapose emotionally-charged lyrics;a phenomenal new music talent; a gorgeous supermodel; an accomplished director; gorgeous scenic sets and elegant wardrobes in a music video?

Sheer, electrifying magic!
The widely appreciated hit single "BEQADRAA" released to wide acclaim last year by singer Hassan Hayat Khan and produced by young and promising Raspberry Studios (HD) producer Hassan Abbas Rai is ready to sizzle and create a sensation on television screens with its own über-romantic music video after Eid 2015.
 "Among all my other compositions this song is the closest to my heart," Hayat Khan enthuses passionately, adding that the early audio release last year without the video was due to his overwhelming excitement about BEQADRAA which translates as 'unappreciative' or 'thankless.' Female vocals for the single are provided by Sana Zulfiqar.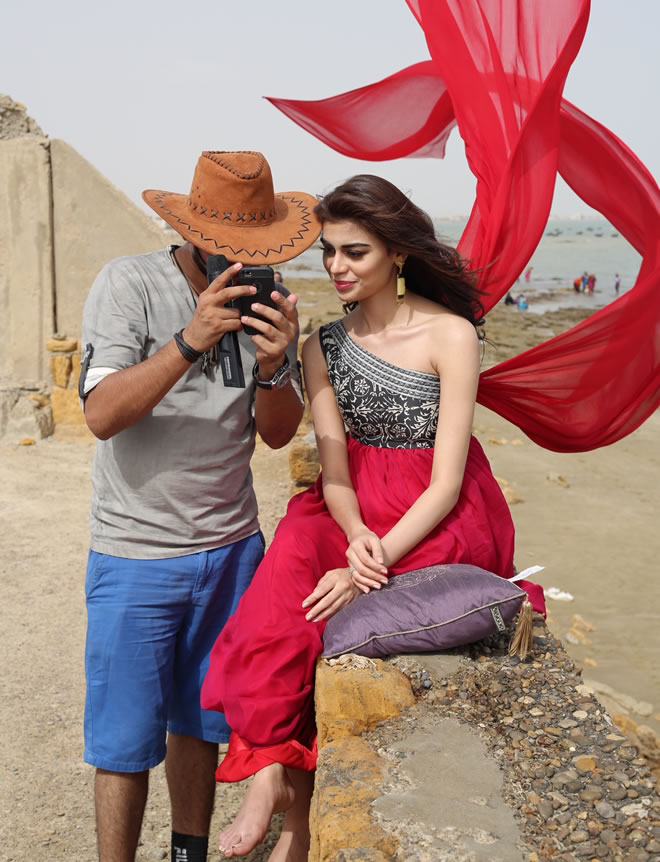 The video visually describes the love and complicated relationship between two characters played by Hayat Khan and gorgeous supermodel Sadaf Kanwal, one of Pakistani Fashion's reigning stars and to great dramatic effect recounts the genesis and denouement of their love affair.
"I never thought the song would explode and become such a viral hit on the Internet," Hayat Khan continues about the song. "When I decided to make a videofor 'Beqadraa' I very carefully chose a close-knit bunch of friends all of whom have put their hearts and souls into the project.  The shoot itself was three-days-long shoot and I was reluctant to take such a break but my wonderful team pushed me. I would specially like to thank my beautiful co-star Sadaf,"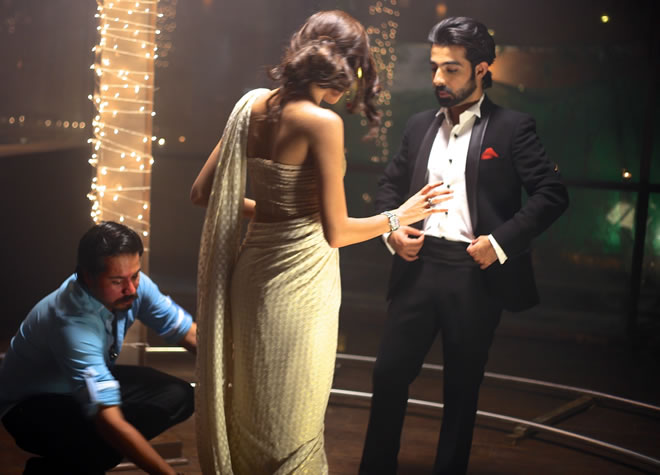 Rumours have circulated about a possible real-life romance between the co-stars of the mesmerizingly poignant video where emotions seem inordinately real and raw. Hayat Khan and Kanwal respond with the oft-repeated riposte that they are merely "close friends" and offer no other explanations.
Other close friends in the project include the talented director Furqan Khan, who has a slew of successful dramas under his belt and left no stone unturned to make the video worthy of the wait.
"I was so excited when Hassan and Sadaf asked me to direct their video," Khan enthuses. "It was a long yet tremendously exciting three days. It's always fun when you work on a project with your friends and I had a truly wonderful time!"
The beautiful leading lady of 'Beqadraa' Sadaf was enthusiastic about the video project from the get-go.  "I heard the song and I told Hassan that I was definitely going to feature in his video," Kanwal enthuses. "I was  even more so excited to act in this video because Hassan is a great friend and when you work in your comfort zone you tend to give your 100 per cent!"
The team also included renowned Pakistani TV actress Sadiya Ghaffar who managed the artists and ensuredan efficient time schedule. Post-production was handled by Post House. The music video was shot in three different locales including scenic beach fronts which were festooned with elaborate and romantic sets.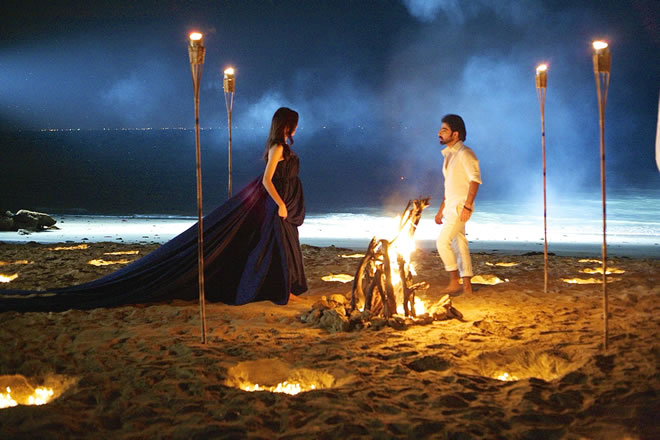 Aptly romantic wardrobes for Hayat Khan and Kanwal were provided by Humayun Alamgir and Zohra Alam respectively. Says Alamgir about designing for his friend and the romantic hero of Beqadraa: "It is really difficult and a challenge to design anything for Hassan as he has a very keen eye for fashion. But in the end I tried to give him an altogether different look which I hope will be appreciated."
Alam was also enthusiastic about designing for the project, specifically for the gorgeous supermodel and supernova actress. "It was really exciting designing costumes for Sadaf, The timeline was difficult to match but I tried to give her three distinct looks; one a draped red dress; secondly a Roman long gown and asari for the third and last sequence."
"The making of the video was a complete team effort and every single person had a role to play and they played it to perfection. I can't thank all of these people enough! I am also thankful to everyone who believesin meand who remained patient forthe video release," glows Hayat Khan. "The wait is finally over now!"
Will we also hear news about a possible off-screen romance between the spellbinding co-stars…?
BEQADRAA will be released after Eid 2015.