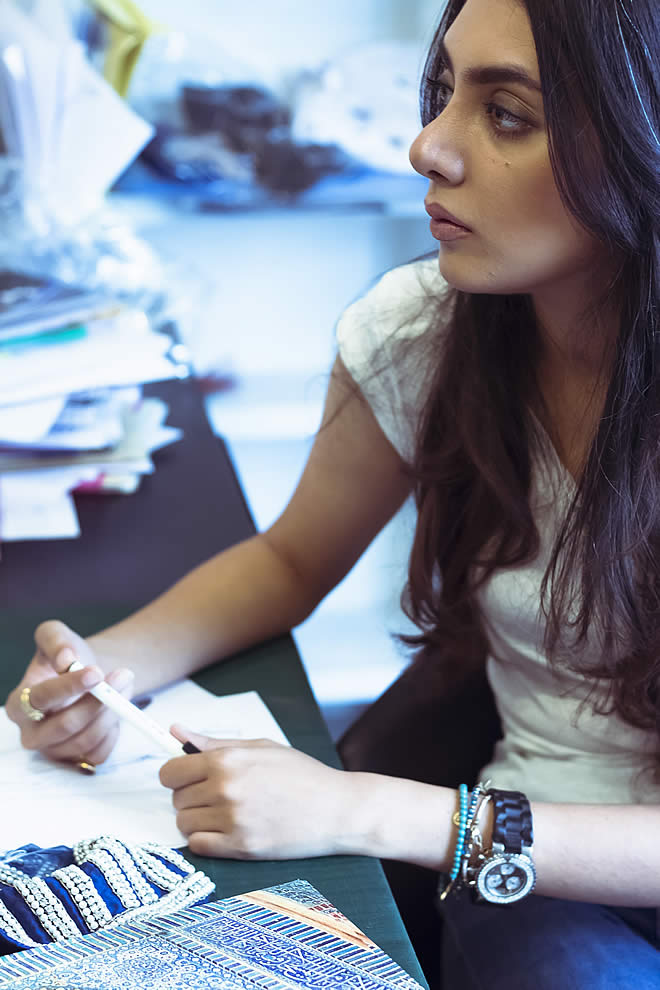 Following their critically acclaimed showcase at PFDC L'Oreal Paris Bridal Week in 2015, MAHGUL is set to expand her eponymous label with the launch of a brand new line of accessible luxury and formal wear: ORO. Indeed ORO by MAHGUL is being launched at the prestigious PFDC Sunsilk Fashion.
Week platform [#PSFW16] with a full solo show and collection titled 'The Indus Society' on March 11th 2016, Day 2 at PFDC Sunsilk Fashion Week.
The Indus Society is conceptual in its inspiration: it conceives a clan of imaginary women; women who are fierce, majestic, almost drawing on these within an animalistic context. In this same vein, the collections' colours and embellishments are inspired from animal skins, their patterns and a study of their anatomy, manifest in the form of heavy embroideries and prints, engaging quilting and laser cut techniques to showcase a collection that is inherently lounge/sports luxe in nature.
The Indus Society will present three distinct types of ensembles: from casual wear silhouettes with the more slouchy casual track pants and signature ORO barcode t shirts, each representing a different animal print, to resort wear to formal wear with more structured tunics and trousers. This collection further introduces a new range of accessories to present a look from top to toe, with handmade totes, clutches, sneakers and khusas. The endeavor is to showcase a collection that is eclectic, electric and elevated.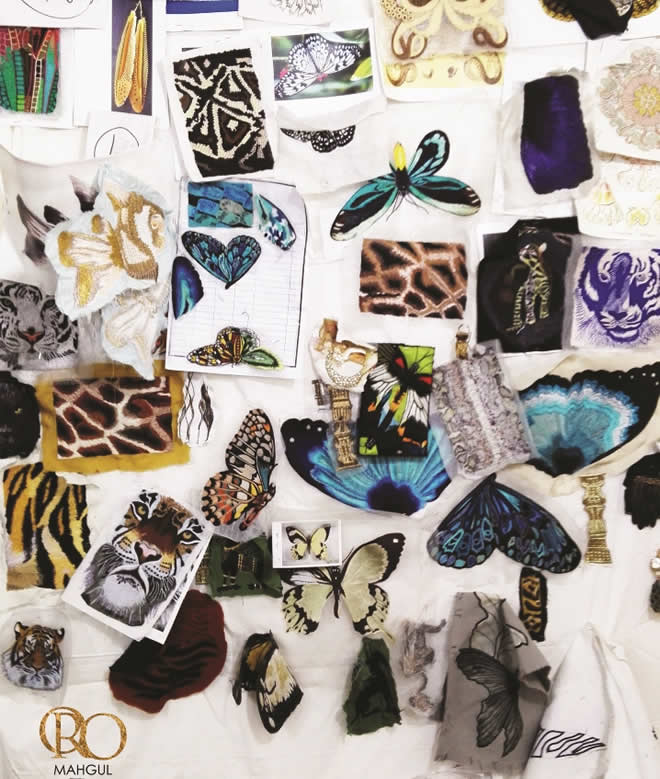 Further, the team at MAGHUL is also proud to work with cutting edge jewellery designer Zohra Rahman and her eponymous brand, who is collaborating with MAGHUL for bespoke jewelry for this ramp showcase with a collection titled "The Golds are Venomous".
"The introduction of our brand ORO is a new design chapter, to produce seasonal and mid-season collections that are more accessible, available and wearable, but always with our signature edge. With ORO for ready to wear and luxury pret/formal wear, the MAHGUL brand will focus on bespoke bridal and formal wear only" Said Mahgul Rashid, creative director at her eponymous brand.