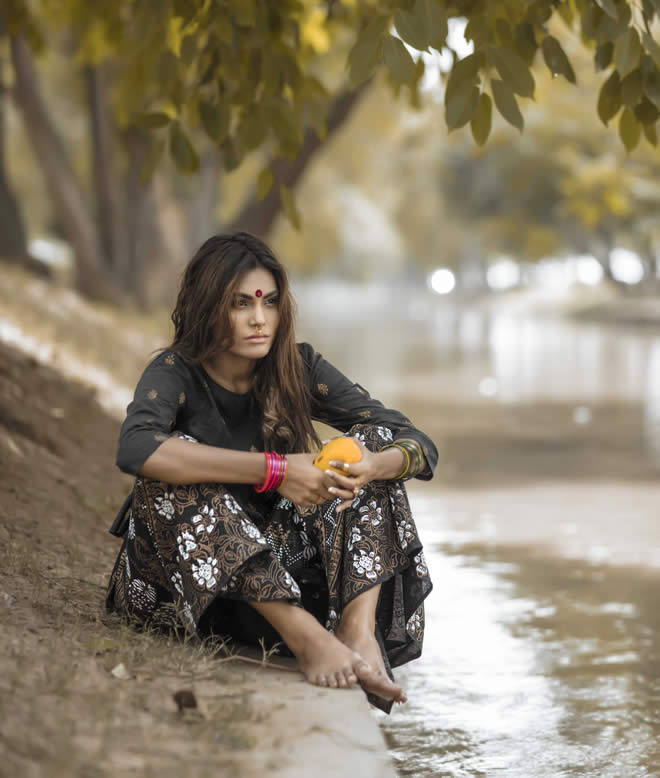 This Eid Generation boasts a diverse set of collections with each distinct line offering their unique interpretation for the festive occasion ahead, "Awadh", "Parsi", "Shikargah" and "A Dot That Went For A Walk' offer unique and inspired aesthetics that capture the essence of the festivities to come ahead.
The Awadh and Parsi collection consists of a bright, colourful cocktail. A befitting ode to the vibrant heritage of "Awadh textiles" with fluid silhouettes comprising of a-line tunics, statement dupattas and even a chattapatti gharara embellished upon with gotta and intricate zardozi work.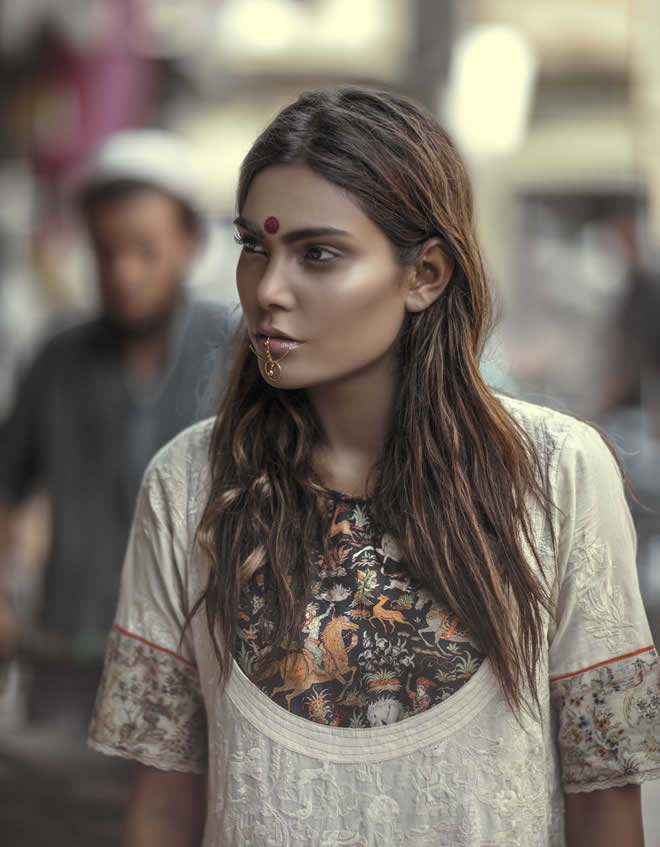 Shikargah, the second collection of the Eid Range, offers a modern spin on the historic craft of Shikargah hunting scenes with a sophisticated collection of long and short flared tunics with a somber colour palette. 
The collections have been shot by the creative Genius Abdullah Haris on Generation's resident 'Manjeet' Zara Abid as she steps outside and enjoys the scorching summer in public spaces. Generation's much acclaimed showing at FPW'16 'A Dot that went for a Walk' is also part of the Eid ensemble available for retail at stores nationwide and online. While the collection explores the versatile capabilities of fabric, it has also been shot in a truly unique manner with visionary filmmaker Umar Riaz at the helm. 3 women from various walks of life come together to take a literal walk around the city of Lahore, exploring the juxtaposition of ancient and modern which is part of our Identity. Artist Saba Khan, Fashion Designer Deena Rahman and Journalist Rimmel Mohydin take the streets while embodying the dot, as they question the taboo around female presence in public spaces.
Talking about the Eid Range, Khadija Rahman, Creative Director of GENERATION said "This Eid we talk about the same concept of stepping outside as we have been talking about since spring arrived. The campaign is very close to our hearts, and we feel a lot of women don't question their place in society. These images intend to highlight the taboos around women being seen in public spaces. We encourage women to debate this and step outside and reclaim this public space which is rightfully theirs. This collection, like Manjeet Diaries, is a celebration of that woman, who is unafraid, finds beauty in the ordinary and thrives upon her individuality."
'Not all protests are marches, some are strolls'-Shilpa Phadke