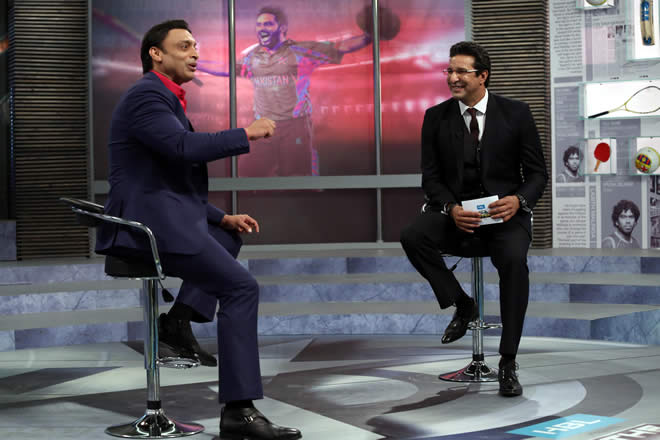 "Cricketers are heroes for 24 hours, not just for 3 hours" – Shoaib Akhtar, said when he was asked about the movie role being offered to him.
Quirky eyes, charismatic smile and bulky body, we present you the fastest bowler ever in the history of cricket, with the biography named "Controversially Yours", the legendary Shoaib Akhtar!
With the mind blowing bowling speed of 161.3 km/h, Shoaib Akhtar is a man of immense energy and rebellious personality. Nicked as "Rawalpindi Express" as a tribute to his homeland and fast bowling, he used to make his opponent batsmen shiver with his deadliest deliveries!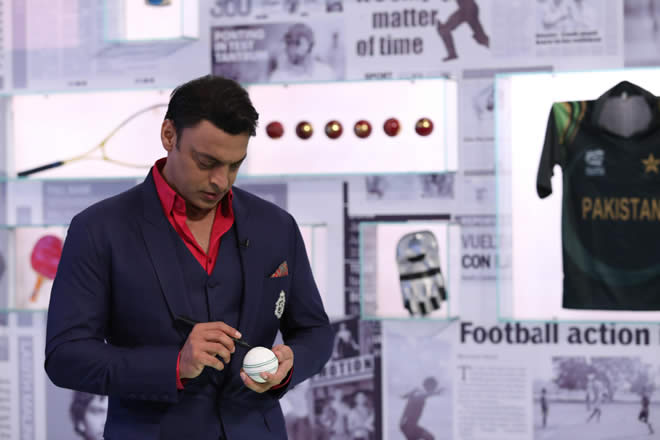 Being born in a small town near Rawalpindi, Shoaib was considered as a disabled child as he hadn't started to walk until the age of six! But destiny had some other plans for him. His dreams came to live as he played his first ever test match in November 1997 as a fast bowler and in first ODI three months later and since then has awed the whole world with his extraordinary performances and skills.
In his recent interview to Wasim Akram in the newly launched show "The Sportsman", he talked about how he had always dreamt of becoming a fast bowler just like his inspirations, Imran Khan, Wasim Akram and Waqar Younis, and used to follow Imran Khan's hairstyle and Wasim Akram's bowling technique. The show "The Sportsman" is a unique talk show where Pakistani sports heroes will be acknowledged and praised for making Pakistan proud in the world!
The show's episode went on-air yesterday on Geo Entertainment at 10:00pm, with Shoaib Akhtar as its first guest hero! Where he talked about his inspirations, struggle, successful performances as well as controversies and regrets!
A whole new Shoaib Akhtar came out yesterday as he talked freely and wholeheartedly about his mistakes, failures and how he regret them now. Talking about personal life, he told how his mother and sister are his drive force and strongly believes upon women empowerment and prosperity. He also told how marriage has influenced his rebellious personality positively and now he looks life with a meaningful perception.
With all these interesting facts  about himself, the show was quite interesting, and why it wouldn't be when both the guest and the host are the valuable assets of Pakistan, who are  loved and adored all over the world!