The end of July hit the right notes with the sixth Levi's Live session at Riot Studios. Keeping up with the momentum of the previous session, the sixth Levi's Live session featured AAG –  as opening act, who set the mood for the night with their powerful performance.
The sixth Levi's Live was headlined by Farhan Saeed whose soulful renditions left audiences wanting for more.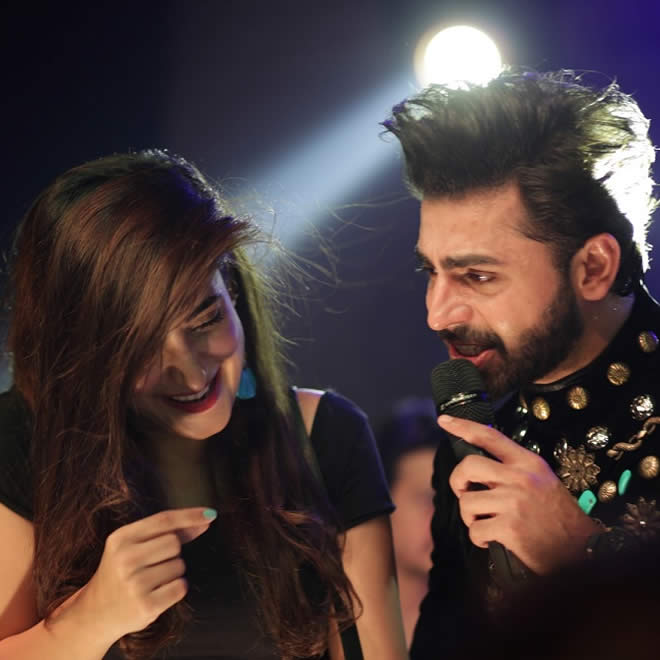 LEVI'S continues to inspire and empower the next generation of musicians and artists by reviving the live music scene in Pakistan. Levi's has partnered with Riot Studios: the premier space for recording music, films and post production in Lahore, where some of the country's top musicians, music videos and films have been produced over the last decade.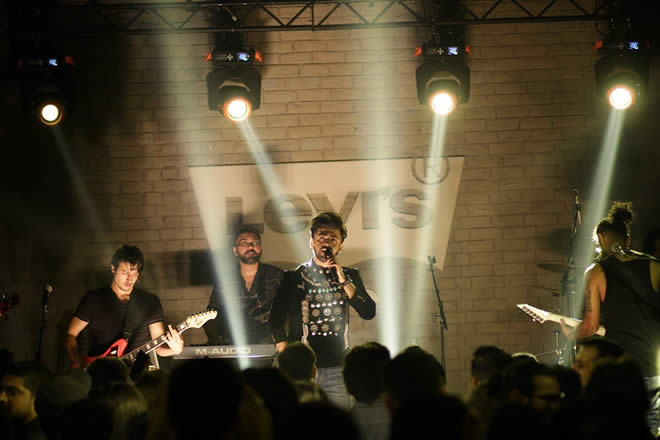 AAG, fueled by the musical vision of Haroon Sheikh and Usman Sheikh, set the stage on fire by experimenting multiple styles and genres of music with their usage of melodic rock/metal guitar passages. The band's earthy yet modern sound was praised by everyone attending Levi's Live – Session 6.
After AAG's performance Haroon Sheikh said "Thank you Farhad Humayun for setting the stage and creating an actual LIVE show with real live audience. Where you are free to play anything without any external intervention. Thank you Levi's for supporting this great idea. Of all the brands supporting local music out there, this has to be the most unique in my opinion because it gives you the complete freedom to just have fun, which to any musician is the most important thing ".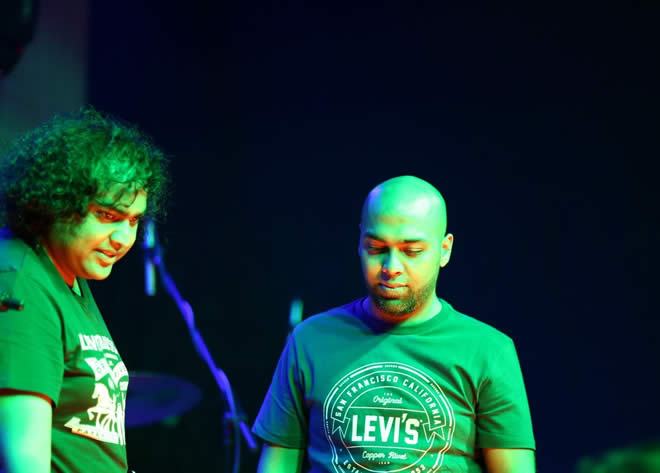 Usman Sheikh – ''this was one of the best live music experiences of my life. The level of care and attention to detail in the sound, the ambience, and the feel has been a pleasure to experience. I actually never wanted it to end".
Just before Farhan Saeed got on stage, Salman Albert, one of the founding members of E.P gave a heartfelt tribute to the late Amir Zaki by covering "Mera Pyar" with Usman Sheikh & himself on Guitars and Farhad Humayun on drums. The unexpected but beautiful performance was much appreciated and applauded.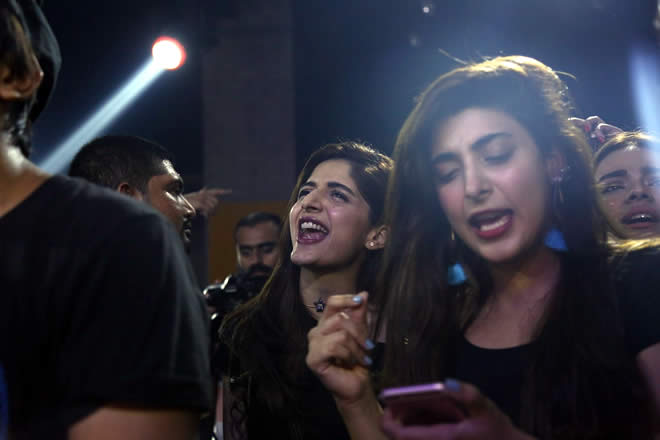 Last but not the least, the star of the night, Farhan Saeed, singer-songwriter and actor was welcomed on stage by a full house and gave a performance to remember. His wife, actress Urwa Hocane also joined him on stage for a brief moment as he dedicated a song to her.  A jam packed audience which also included actress Mawra Hocane was seen dancing and singing away to throughout his performance.
On his participation in Levi's Live, Farhan Saeed said, "Levi's Live is a great experience.  Limited crowd, great energy and good vibes is what makes it special.  Seeing all the musicians coming and supporting every act is heartwarming. I thank the entire team behind this concept for promoting music and wish them All the luck for future."
Speaking on behalf of Levi's Mir Zia Mahmood, Country Director, Levi Strauss Pakistan said "Levis Live continues to be the only music platform in Pakistan which is bringing "Live" music to life. It gives an opportunity to young emerging talent along with our Rock stars to perform in front of music lovers and enthusiasts. We continue to endorse our association with Music through this platform and our vision to "Live in Levis ".
 
On the 6th Session of Levi's Live, Farhad Humayun Singer/ Songwriter- of Riot Studios said "With every session we are growing into a bigger fraternity. The music scene has something to look forward to. Artists have a place to play and showcase new songs and talent. We've seen some great performances and wonderful audiences. It's the best party in town"
 
The past live sessions have featured performances by Rizwan Anwar, Jal, Shiraz Uppal, Ammar Farooki, Uzair Jaswal, Diane Desobeau,   Abdullah Qureshi, Maria Unera , Farhad Humayun, Bayaan, Noorzadeh Raja, Rakae Jamil,  Bilal Khan and Noori- the band thus far.
The videos of the performances of the 6th session of Levi's Live will be available online. The next Levi's Live session is scheduled in August and will feature new and upcoming artists. Levi's Live is a platform to play live music for talented young & upcoming artists to reach their creative heights in the Pakistani music industry. The Levi's Live sessions are the culmination of the brand's commitment to Live Music.