Right after her statements and case, Dr. Aamir Liaquat's ex-wife Bushra Iqbal and her children came to the media and also consulted their legal team and strictly said that they would not allow the court or officials to do an autopsy.
Now, Dania took her aggressive response to her Instagram and said a lot of negative and hard things about Bushra, she said, "Post-mortem will be done and I will get it done, Bushra Iqbal didn't want to come on media after the ex-husband's death but now after hearing about post-mortem she took her daughter to the media too, why is she against the post mortem and why is she trying to delay it, now she is threatening me through the phone calls. She's so clever, she used to have a lot of money from her ex-husband".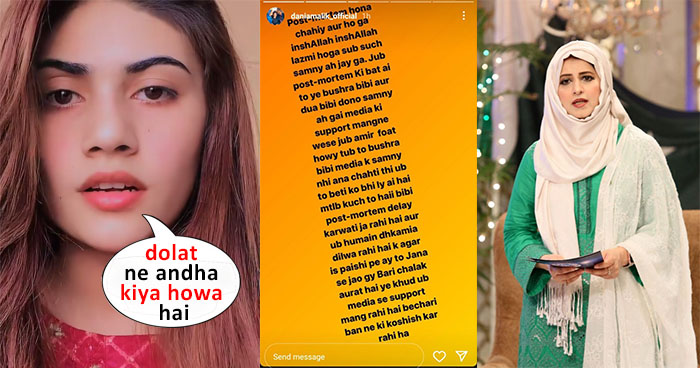 She further added, "Also when Nikkah happened, were you with me, now you have snatched his phone and spreading false news about him. Why you didn't take any action when the video got leaked, you are more responsible than anyone because you didn't allow your kids to meet him"
Here are screenshots.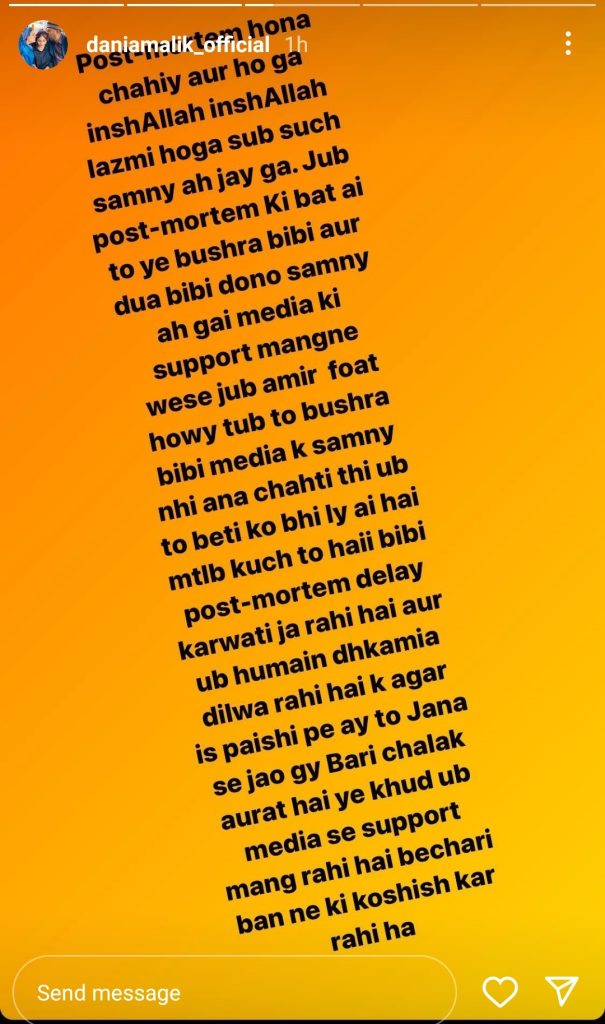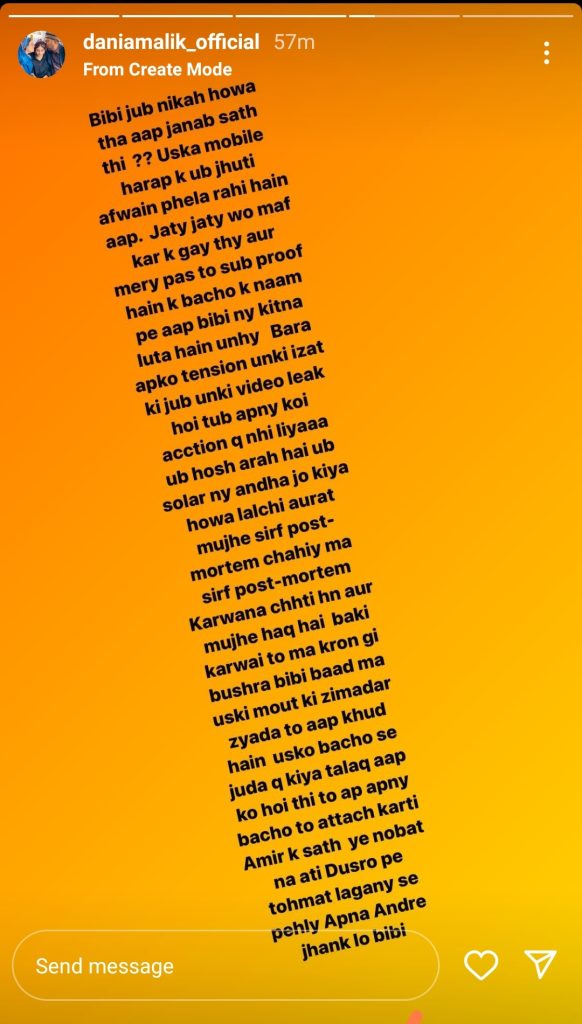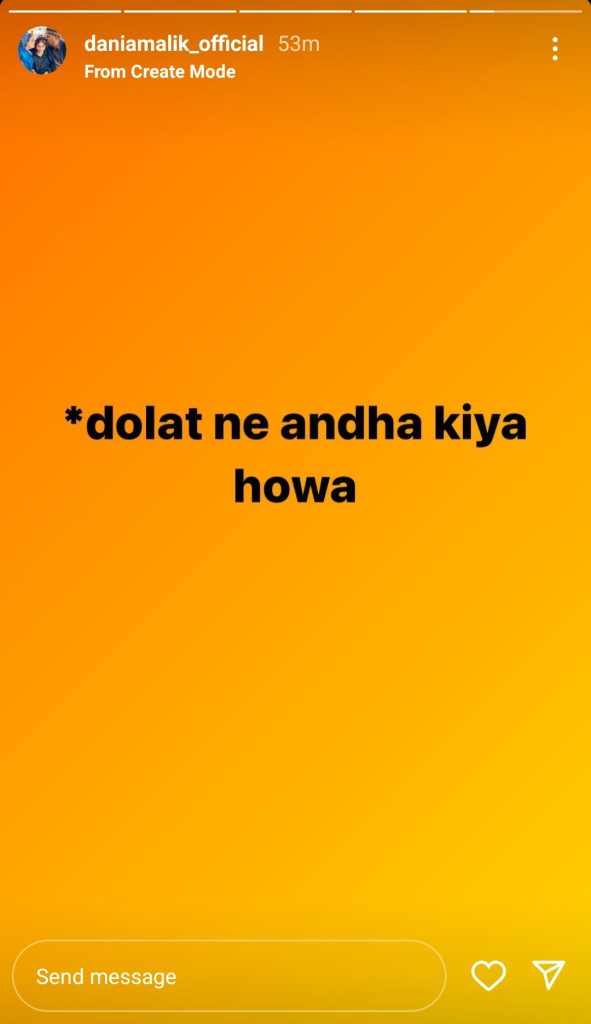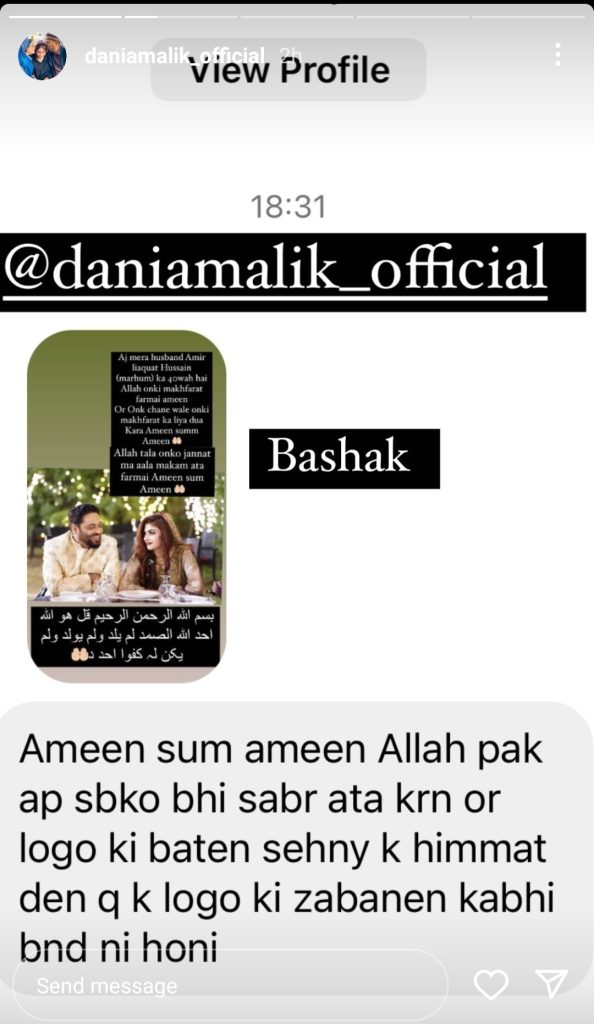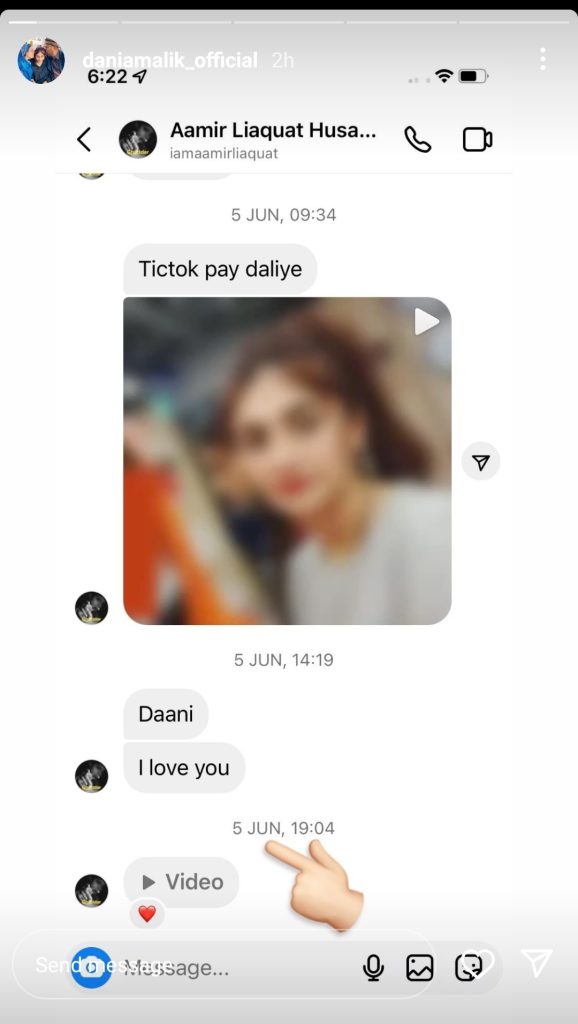 We invite you to subscribe to our Google News feed for showbiz updates and stories about actors. Furthermore, you can read the latest showbiz news and stories on our website or follow us on Facebook.