Happy girls are the prettiest and no other girl in Hindi cinema, perhaps, is enjoying the kind of bliss that Jacqueline Fernandez is currently. Call her lucky, call her hard working or just call her persistent, she's put the bad old days behind and captured a top spot at the marquee with verve and zest.
Whether it's her sexy grin, her infallible comic timing or her spunky aura, she's just a veritable hit with the fans. 2017 gave her Judwaa 2, one of the biggest hits of her career after Kick. And the next 12 months only promise to get bigger as Race 3 and Drive are in the offing.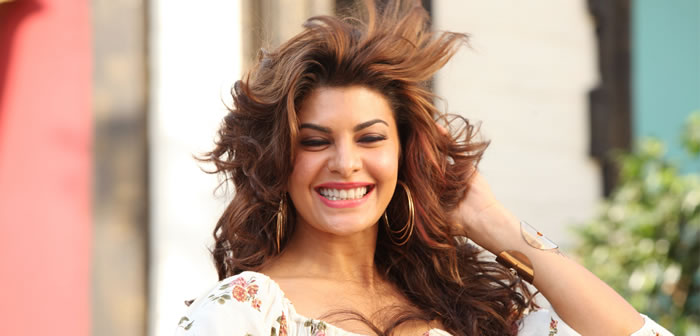 Her following is swelling by the numbers and Jackie, as showbiz likes to call her, is only getting lovelier by the day. She looks like a million bucks and her films earn just as much. Maintaining a perfect balance of shine and substance in her reel and real life respectively, Jacqueline has carved a comfy spot in B-town. The hit girl gives the lowdown on life, career and love in a blockbuster chat…
2017 was a fantastic year for you with Judwaa 2 being A huge hit…
Yes. I was pleased with the work I did. Commercial cinema is my genre. I've learnt and worked with the best. This kind of cinema keeps me in my element. Having said that, I didn't expect to be appreciated so much. I knew Varun (Dhawan) would pass with flying colours and Judwaa was David Dhawan's baby.
But I was under a lot pressure for trying to replicate or at least come close to what Karisma Kapoor did. There was this stress of not letting her fans down. I've to give credit to David sir for that. At times, I felt such a loser not knowing how to perform a scene. But he was patient and encouraging. He knew exactly where I was faltering and how to rectify it.
How's your rapport with Varun?
(Laughs) Varun is my soulmate, my onscreen soulmate that is. He's such a sweet and cool person. Varun and I have an amazing connection, on screen and off it too. I'm able to gel with him easily. He's probably a co-star I've been closest to. When you get to work with people, who are like-minded and who only push you, it's amazing. Varun has been such.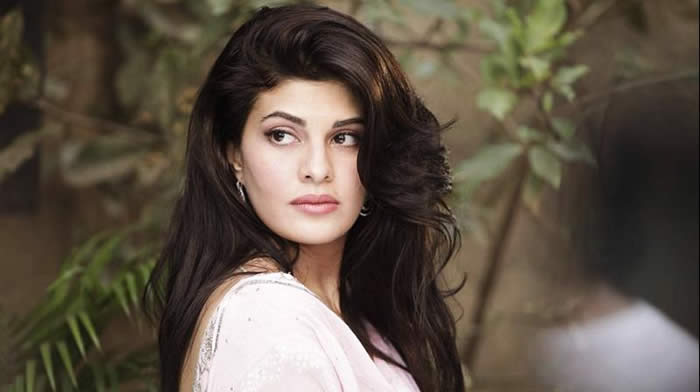 Your pole dancing sessions with Varun have gone viral.
I've seen so many memes on us. They're so funny. I enjoy them, they're cute. Pole dancing was something that happened by accident. We had to shoot a song for A Gentleman. So, I told my directors, Raj and DK, that we should incorporate pole dance in it as it's popular around the world. Raj and DK were up for it. I began training for it and realised it was so difficult. I felt physically tortured. (Laughs) So, then I tried to convince Raj and DK not to do it.
But you're still learning it…
It's such a fantastic workout. It toned my body beautifully. So, I continued doing it. It can help me in my action scenes and strength building too.
How did Varun cope with it?
He's amazing at it. My trainer and I were surprised by his strength, which helped him stay on the pole. It's difficult for guys because their skin gets bruised as they're hairy. But we had a lot of fun challenging each other and getting competitive. We look at each other for motivation. It's cool to do a class with him.
You'll be seen in Dharma Productions' Drive as well.
I was excited when I got this call from Karan Johar saying, 'Tarun Mansukhani is back'. And I was like I'm dying to work with him.' Initially, I thought it was about Dostana 2. But it was for something even better. Drive has been written by Tarun. It's a heist film, fast-spaced, energetic... I believe I've exceeded myself and my skills in Drive only because Tarun was so attentive and patient even if it took me 30-40 retakes… Sushant (Singh Rajput) is, of course, such a phenomenal actor that he wouldn't need that many.
I felt bad for Tarun because he's worked with such brilliant actors and here he had to wait for 40 takes till I got it right. Tarun used to go, 'Common woman, get the freaking shot right.' And I'd say, 'Tarun, Marilyn Monroe took 53 takes to say one word.' He'd retort, 'But you're not Marilyn Monroe.'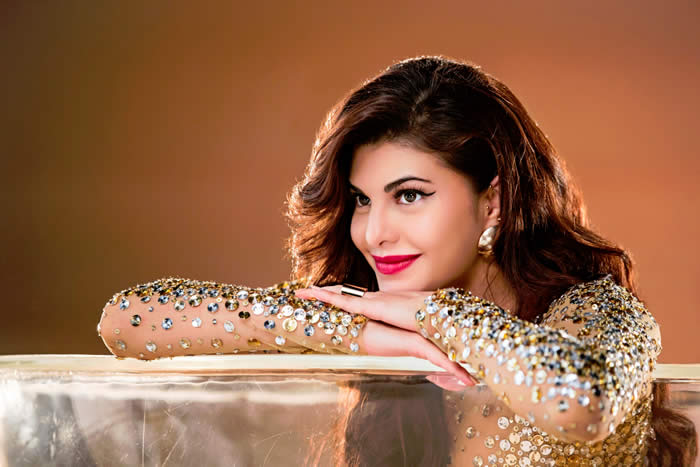 After Kick, you're working with Salman Khan again in Race 3. Excited?
After having the biggest hit of your life, Kick with Salman, and then reuniting with him for a huge franchise is reason enough to celebrate. I believed I'd be a lot more confident with Salman and deliver my lines with such ease that he'd be impressed.
That was however just a beautiful imagination. I was so nervous when we shot our first scene together. He helped me out with my lines. I told him, 'I don't know why I'm so nervous.' It was ridiculous.
Anybody would be nervous in front of Salman Khan.
That's true. The entire set goes into a frenzy when he arrives, 'Bhai Bhai Bhai'. And then there's complete silence. Actually, he's so chilled out. But yes, when it comes to work, he's serious and focussed.
Would you attribute the turnaround in your career to Salman?
Definitely. Salman Khan and Sajid Nadiadwala are the two pivotal names in my career. Jointly, they gave me the film of my career, which turned things around for me. Kick was Sajid Nadiadwala's directorial debut. And he decided to go with me, though I was at the lowest of my lows. Salman too saw something in me and decided to take me on.
I call it compassion. The most amazing thing about him is he never takes credit. Rather, he chooses to credit the hard work of the other person.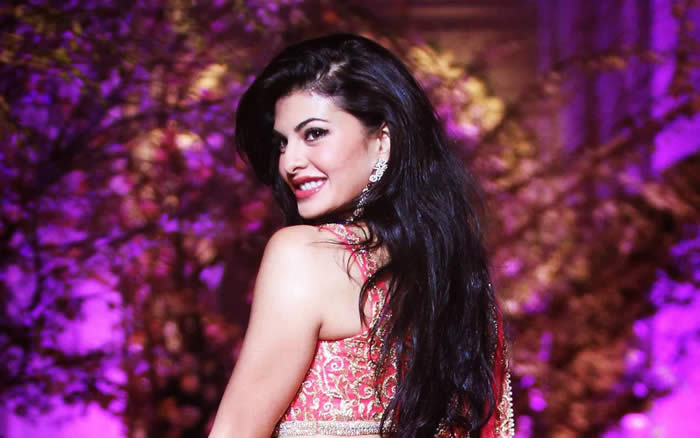 Isn't he like a mentor to you?
He is though. People ask me who I look up to. I always mention Salman because he's my inspiration. The way he's handled his life, the way he views everything, his mindset, his family, the way he balances things. He is someone I emulate and am extremely inspired by. He's the best person to go to for advice.
And he loves to give. I'm not talking about materialistic things. He loves to give his time, his advice... He has a lot on his plate but it's amazing how he's still able to help others.
You went through a rough phase before you made it big. Any memories?
Those were the dark years of my life. I do reflect on them as I don't want to go back to a place like that. There were a couple of years when I had no confidence. I was struggling to accept myself, my flaws. I had major insecurities. And when you're at your lowest, you're most negative and self-loathing. I remember I'd taken my parents on a trip to Vatican as my dad wanted to visit it.
This was just a month before I signed Kick. I was really, really low. I had no movies. I wasn't getting any calls. I thought it would be the last trip I'd ever be able to afford. I felt so sad about that. I wanted to be able to show my parents more in life. That affected me. It hit me badly. I thought if I choose this to be the last trip, it will be so. But if I choose this not to be the last time and give it my best, I could get back on track. Only when you decide to pick yourself up, do things happen.
And then?
I came back and made a couple of changes in my life. I removed those people from my life who were bringing me down rather than helping me rise. I focussed on my goal and reflected on what I needed to do to get there. I began reaching out to people, which I didn't earlier. It's an uncomfortable move to make but I asked myself if I wanted things to continue the way they were. And that was such a scary thought that I had to push myself.
What was the breakthrough moment?
I picked up the phone and spoke to Salman. I didn't know him that well then. Yet, I asked for advice. I told him I didn't know what to do and asked him, 'Do you still think I have a shot at work?' I wasn't asking for a film. It's just that I had no one to turn to. And who better than Salman to ask for advice. He said, 'You definitely have a chance. You need to change a few things around, set your priorities, you've made mistakes in the past, you need to identify and rectify them.' I was lucky to have this first-hand conversation with him and then life moved on.
I concentrated on what I needed to do. Within a month, I get this call from Salman saying, 'I guess you should call Sajid Nadiadwala'. Honestly, I thought they were offering me an item song, which I would have accepted in a second! But Sajid asked me to be part of Kick. It was surreal. When I set my mind to change things around and made a small effort, within a month things began to change.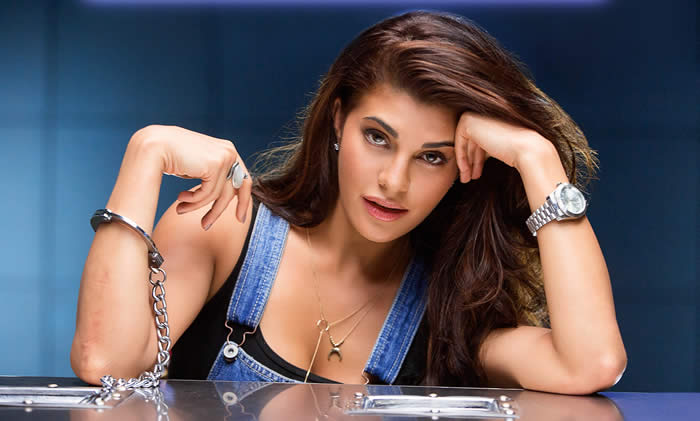 Have there been instances when you were dropped from a film because a star kid or a star wanted the role?
Yes. I've been dropped from a few films. In fact, I've been signed and dropped. Because our industry can be fickle at times. Everyone's out to do their best. Producers want to make money, directors want to work with the best and actors want the same. I was signed at a time when people thought I was the right choice and dropped overnight because someone else's film did well or some other actress was on the rise. It's devastating at first but when I look back, it doesn't seem so bad. Those films have come and gone. People move on.
You're amongst the commercially viable actresses today. What are the sacrifices that go behind the glamour?
Recently, I was on a family holiday. I had to cut it short. My mom wasn't happy about it. She said, 'I understand your work means a lot to you and we're grateful to have you on a holiday with us. But it's so demanding.' So, you do have to compromise on your time and you have to fight a lot of battles in your mind. Those are difficult. I've been through moments of desperation, I've suffered from eating disorders.
Eating disorders?
These happen because you let your insecurities take over. Not eating and putting your body through unhealthy eating patterns. I love food but I'd punish myself by not eating at all or binging on comfort food. The positivity that people now see in me is because I'm fighting my battles and I'm proud of overcoming them. But it's not been easy.
So, what are the essentials to survive in showbiz?
Firstly, you've got to be extremely confident about your craft. I ask young girls, who want to be actresses to enrol in an acting school first. I didn't pay much attention to this early in my career. I do regret that. I had a completely different idea of what I needed to do be an actress. The minute you're confident about your craft, you'll not succumb to stupid choices, take on wrong roles, work with wrong people or compromise yourself.
When you're not self-assured, you believe you can be replaced. So, you end up being a slave to other people. That should never be the case. Secondly, health should be your number one priority. And it's not about dieting or looking good. When you're healthy, you look your best, you're positive and have more energy.
How important is money to you at this point?
I never used to pay attention to money. I've never done a film for money or negotiated for it. Many a times I'd be ready to do films for free. Luckily, I've been paid for all my films. If you ask me how much I have in my bank account I have no idea. I just know I must pay my taxes. And it's important for me to have money for travel. I must be a bit more responsible. So, I'll now be keeping a tab on my finances.
But I want that liberty to believe that I'm doing films but not just for money. It just takes away the beauty of it. Because at the end of the day this is something that I'm blessed to be able to do. My restaurants and health and fitness stuff is something that can generate money to keep me alive.
Friendships in this industry are fragile. But you've been friends with peers Sonam Kapoor, Asin and the other girls for so long…
Yes, they're fragile. A lot of people are friends on your face. Whenever there's a camera put on your face, you have to smile and act like it's all good. But Sonam and I hit it off instantly. I'm so glad to have found her so early in my career. I've found a great support and friend in her. Sonam and Rhea (Kapoor) are like my sisters.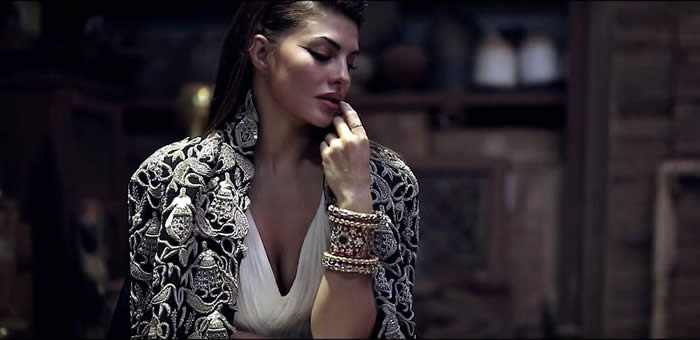 I stay over at their house. It's like home for me. I'm blessed to have such solid people like Sajid Nadiadwala and his family, Salman and his family, the Dhawans. With them the relationships are not fragile.
How do you protect yourself being a single girl?
I've been single for couple of years now. (Laughs) That's one thing I've been super consistent about. I'm extremely good at protecting myself. I do sense when something's not right or when there's some motive at play. I keep away from such people. I don't give them attention or I'm outright blunt with them. A lot of young girls are scared or intimidated by the men they're working with. But they need to realise that the minute you stand up for yourself, it earns you respect. Yes, it's come with time and experience. But I'm good at it now.
What's the real Jacqueline like?
The audiences get to see whatever the paps put out. It's either us entering or exiting parties, events, restaurants, shoots or airports. Getting home from work is one of the happiest moments of my day. I introspect a lot. I also spend an hour in the morning doing meditation or playing the piano or just writing. It's an important aspect of my personality because it keeps me sane.
You barely have any time to understand who you are. A lot of people don't know who they are and remain masked all their life. I appreciate the fact that I'm able to completely get rid of the mask. I keep asking myself all the time, 'Am I on the right track? Is this the right purpose?'
Any plans of settling down?
The way I saw it five-six years ago, is so different from how I see it now. There was always this ideal of getting married and having children. That's the natural progression for most. But now I don't find the need to settle down. I wonder why it's a social norm. If I find someone good, then maybe. But if I don't, then also it's okay. No one can stop me from having a child. But I'll do that only when I'm ready and have matured enough and I'm financially well off to bring someone into the world.
Sometimes I wonder if I really want to bring someone into this world? Do I want to put them through this? When I'm sure myself, only then will I be able to guide this being in the right way. As it is there are too many people in the world, and too much of wrong parenting. It's liberating for me not to feel the need either for a husband or children.
What's your idea of a husband, if you someday choose to marry?
I'm not ruling out that possibility at all. It'll be great to have someone share the same ideals as mine. More than anything it's about companionship. It'll be nice to have someone I look up to. I love people. who do inspiring things, who have great ethics and morals. Nothing fancy, but if he's able to give me this, he'll be a great companion.
Rumours about Sidharth Malhotra and You being in a relationship are rampant…
These rumours started when Sid and I signed A Gentleman. I'd ask my friends why are we being linked together? Do we give off that vibe? Have we indicated it somewhere? Is it working unintentionally somewhere in the marketing of the film? I just couldn't get it. Every time I've been with Sid, we've been normal together. So, I don't know where it was coming from. If I'm dating someone, I don't need to hide it from anyone.
I'm not a 12-year-old who has to hide her relationships. I'm a grown-up girl. If I was dating someone it wouldn't be a big deal for me anymore. I would honestly admit to it. Rumours have fizzled out now that the film's over. I guess it was just hype around the film. Give me the benefit of doubt, I'd talk about a relationship. I've always been an open book. But Sid will always remain a close friend.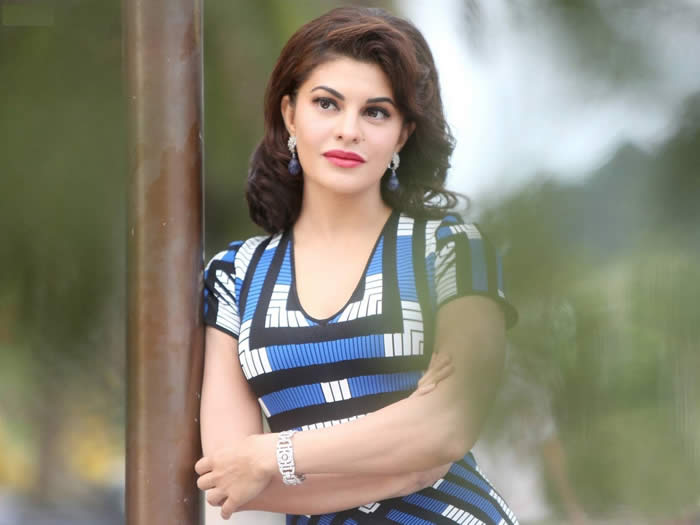 How is Sidharth as a person?
He's an easy going and a lovely person. We've done two films together now. We're hoping to work again in the future. He's a fantastic human being and we've only been friends. I came to know we come from similar backgrounds. I met his parents in Delhi when we were promoting
A Gentleman. All I could think of was my own parents. They were so sweet. They shared how they watch his film on the first day itself. My parents do the same thing in Bahrain. Then they go and watch it for five days in a row and take along different friends each day. Sid also is someone who's come a long way.
He was new to the industry. He's worked his way up, he was an AD, he didn't know anybody here. So, we're a lot similar. He's sensible. He knows what he wants, where he's going. (Laughs) And yes, he's very, very good looking.
Okay, would you date a guy from the industry?
(Laughs) No. I work with all of them and it's difficult for me to see them that way. I see a very different side of actors. I know a lot of them closely. I realise they're just dealing with the same insecurities and issues I'm dealing with.
Would a relationship come in the way of your career at this point?
Not at this point. Three-four years back, yes, it would have. Now I'm way too organised. I know exactly what I need to be doing. My time management is a lot better than earlier. I've realised I can be productive without having to work like a dog. So, a relationship wouldn't hamper my career at all at this point.
Can you imagine a life away from the limelight?
Yes, and I do experience it when I travel. I just got back from a tiny fishing village in Indonesia, where I went diving. No one knew me, nobody cared who I was. So, I can easily imagine it. I've come from a world of simple normal people. I've tasted limelight and fame. But it's okay. There are huge highs and couple of pros that come along with it. But it's not everything.
What would you count as your finest achievement so far?
My finest achievement is yet to come. But surviving in this industry for so long is no less than an achievement. I've seen a lot of girls come and fizzle out. It's scary because it can happen to anyone, anytime. So, survival is something to be proud of.
Source: filmfare