Katrina Kaif Baby Bump Photo: Katrina Kaif is in the Maldives these days and is enjoying her birthday vacation. Many pictures of the actress have surfaced. Many photos of Katrina Kaif's birthday have come out. Looking at these photos, it seems that she is seen hiding something. Now Katrina Kaif is supporting her husband Vicky Kaushal. Recently, the actor has shared a photo of himself, in which he is seen with his wife Katrina. In this photo, he is seen trying to hide Katrina's baby bump.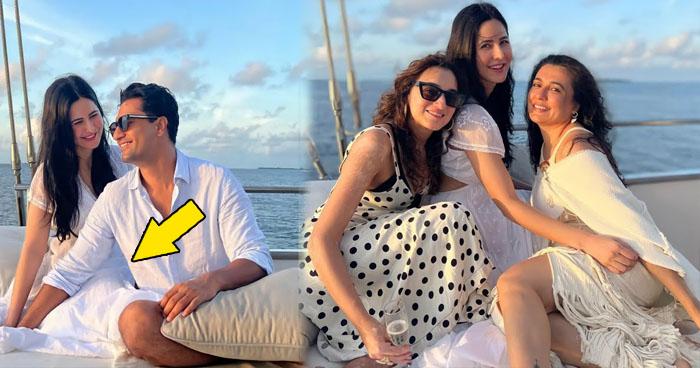 Vicky hid her baby bump?
Bollywood actor Vicky Kaushal has recently shared a photo of herself. In this photo, he is seen with Katrina Kaif. But Vicky Kaushal's style in this picture caught the attention of the people. From the way Vicky has been photographed, it seems that he is hiding Katrina Kaif's baby bump. As soon as this photo comes in front, people are once again talking about Katrina's baby bump. In the photo, Katrina is without makeup and is wearing a white color log dress.
Holidaying in the Maldives
Katrina Kaif and Vicky Kaushal are enjoying vacations in the Maldives these days. During this vacation, both of them are accompanied by Vicky's brother and actor Sunny Kaushal and some close friends. During this, many pictures of Katrina's birthday celebration are coming out from the Maldives.
We invite you to subscribe to our Google News feed for showbiz updates and stories about actors. Furthermore, you can read the latest showbiz news and stories on our website or follow us on Facebook.