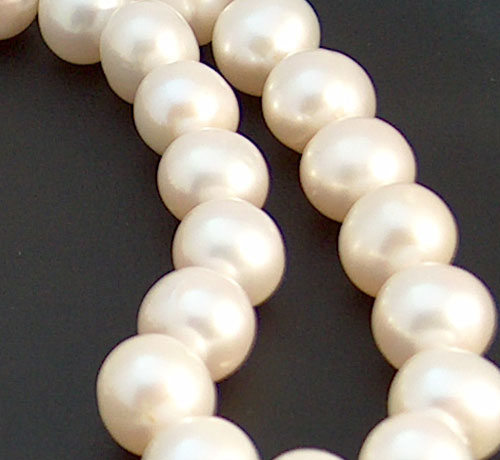 From Queen Elizabeth, to Elizabeth Taylor to Coco Chanel to Maheen Raheel in drama serial Dastaan and Mastana Mahi to Hina Rabbani Khar, I have seen these elegant ladies wearing exquisite yet simple pearl neckleace, elegantly adorning their neck with its sheer beauty.
Yes Pearls, the jewelry of the royals, exquisitely elegant yet virtuous ladies, though is considered vintage yet, pearl jewelry has its timeless appeal, because of pearls' most feminine and alluring appeal, no lady can resist the utter charm that these beautiful beads of nature provide.
In older times, pearl jewelry was only reserved for queens and rich ladies, as it was considered a sign of superiority, undisputed power, natural priceless perfection and purity, yet respected ladies have adorned themselves with pearls generations after generation and they are still considered a gem so unique and priceless. However, in modern times, pearls are a sign of maturity and intellectual superiority combined with sheer elegance.
However, in Pakistani society, it is a misconception that pearl jewelry only suits elder ladies, but no, pearl, with all its meanings and attitude, should be a part of girl's entire life, from her school going days to the time, when she is a mother of two! A school going girl can simply wear a pair of single pearl earrings and they would add a touch of magic in her simple life. Girls can adorn their delicate neck with just a single string of pearls and it would add a spell of elegance and intellectuality in their persona. A simple piece of pearl jewelry should be a must-have item in every girl's jewelry box. Pearls are not just for mothers or celebrities. They can be a very important part of a young woman's life as well.
The delicacy and the soft glamour that pearls silently exhibit, is I am sure, irresistible for almost every woman out there. Women adore pearls and a simple pearl jewelry piece can transform any ensemble from bleak to chic and stylish. Pearl jewelry can be worn with every color and every outfit, be it a formal shalwar suit or be it a casual jeans and shirt, a simple touch of pearl will surely add a touch of softness in your overall persona. You can pair your pearl jewelry with any color you want. However, pearls combine best with plain black. Wear them with black and the result is pure charm!