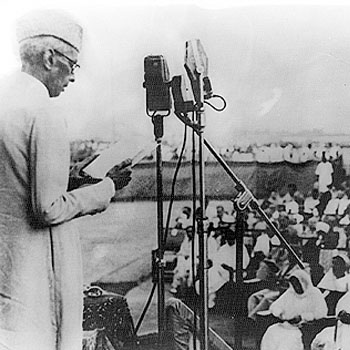 Qauid-e-Azam, son of Jinnah Poonja, from a family of eight children was born on the day of December 25th 1876. His achievements and leadership qualities stand out even today among the leaders of the world.  The great Quaid's 135th birthday will be celebrated this year along with Christmas with the minorities, Christians. The day is given off as a public holiday for everyone in the entire country to rejoice on the day for Quaid who helped them gave freedom to enjoy a life of a healthy citizen.
Quaid-e-Azam belonged from a wealthy family as he was the son of a merchant and spent the early days of his childhood in the Karachi mansion. Quaid-e-Azam took early education at home and was sent to a Sindhi Madrassah. Later Quaid joined the mission high school and completed graduation from the University of Bombay. From the beginning, Quaid was fond of studying and gaining knowledge, a true indicator of a leadership excellence. Mister Jinnah Poonja was advised by an English friend to send the young Quaid to England for higher studies. Even the English people saw the spark of leadership ability in the young Quaid. This urged him to go for law studies an option for his higher studies. Side by side, Quaid always dreamt of becoming a barrister and for that he had to get married at an early age.
When Quaid was residing in London for higher education, he preferred to join societies that taught bar-at-law. This would help Quaid polish his leadership skills later on in life. This would give him the insight to fight for the rights of the Muslims back at homeland, in the sub-continent. After returning, Jinnah grew his interest in politics and in 1906, was able to join Muslim League to officially begin the journey of achieving an independent homeland for his Muslim brothers and sisters.
Through mutual consultations, co-operation, assistance of a devoted sister, Fatima Jinnah and with the massive sacrifices of the Muslims, Jinnah managed to negotiate a separate homeland for the Muslims who are living today in Pakistan. Agha Khan, titled Quaid to be the greatest man that he had ever met. With a feeling of supreme leadership and content, Jinnah gave his final word to the citizens as he could see that his ailing health would not let him continue with the leadership in Pakistan. Quaid declared to the nation that the foundations of your Statue has been laid down by himself and now it is up to us to build it as quickly as we can. With this last public appearance, Quaid fell extremely ill and died a year Pakistan was made. Thus, the great leader among many is given the saluting oration every year where his tomb lies in Karachi at peace.