When Zareen Khan had made her debut in Bollywood, she was compared with none other than Katrina Kaif and rumours about her relationship status never miss a chance to be in gossip columns.
In an interview with the Hindustan Times, Zareen talked about the rumours pertaining to her relationship status and equation with her fitness trainer, Abbas Ali. In actress' words, "Rumours keep coming now and then. We are in a place like tomorrow, if I am seen with my cousin brother whom people don't know, they will say 'spotted with mystery man'. It doesn't bother me. Abbas is a very dear friend, we know each other for a long time now, our whole group of friends hangs out together. Abbas and I are so comfortable hanging out alone. It doesn't mean (we are dating). People will say whatever they have to, and I am really okay not clarifying it."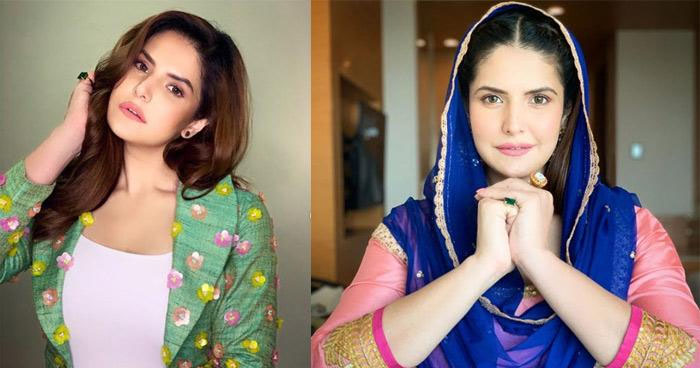 Zareen Khan further added, "Nothing went well. My looks got compared, my fashion sense, too. I couldn't understand what happened, what did I do wrong. But then Housefull 2 happened, and people's perception changed a bit. After Hate Story, it changed 360 degrees, people said 'she's so hot', but honestly, there was no change between my weight in Hate Story and Veer. It was about the way I looked and was portrayed. People's perception makes a difference, it is because of which the whole industry thrives."
Zareen Khan, in an interview with the IANS, also talked about the criticism she has faced since her childhood. She said ever since childhood, people have made her feel uncomfortable and conscious with their comments. She further added that whenever students in school tried to bully her, she would give it back to them, so after a while, they were intimidated by her. She concluded by saying that we should rather avoid these people knowing that they are just negative people. she is a wide structured person and can't cut off her bones.