She's surely the biggest head turner around. Asians are thrilled on spotting her. A wave of elation runs through. That's Anushka, A Pakistani proclaims loudly stating he's a big fan of Virat Kohli and her.
Phones come out instantly to capture her. Caucasians are bewildered at the attention she's getting. They may not know her, but they know she's a celeb. We are on the streets of Brussels, shooting Anushka Sharma. And she's set them buzzing. Not surprising. Considering, she's gleaming like a Greek goddess. Her alabaster skin is luminous. Her statuesque figure stands out in public. She's sporting a chic haircut. Never underestimate the power of a haircut.
It's often symbolic of progression. It certainly signals the next phase in her life. Cut to hotel Amigo. It's been a tiring day of work but that hasn't ebbed her natural ebullience. We're sitting in a suite, Woody Allen has just checked out of leaving behind a whiff of emotion. Anushka hasn't signed a movie in a long time now. A break that's unprecedented in a career that began when she was 21. She says she needed this break. She's reached the position where she can say no to an offer. Her idea of a good role now is something that forces her to reach beyond expectations. Her career's taking care of itself.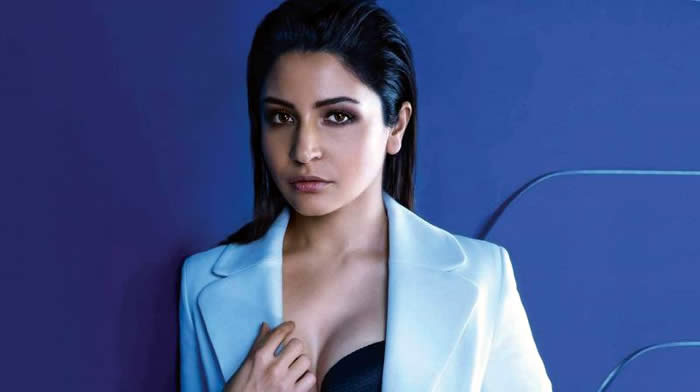 In the last few years, her marriage to Indian cricket captain Virat Kohli has generated great excitement. You don't need to be Sherlock Holmes to know that she's happy. She radiates happiness. You can catch it a mile away. Our chat swings from her career to her personal life, cutting away at conjectures and slicing through rumours of her pregnancy. Read on:
So what's happening in life right now?
I'm in a happy and content space. I'm trying to remain as authentic as I can be and value the things I have. I'm extremely grateful for everything that has happened in my life and has got me where I'm right now. It's the best space to be in mentally.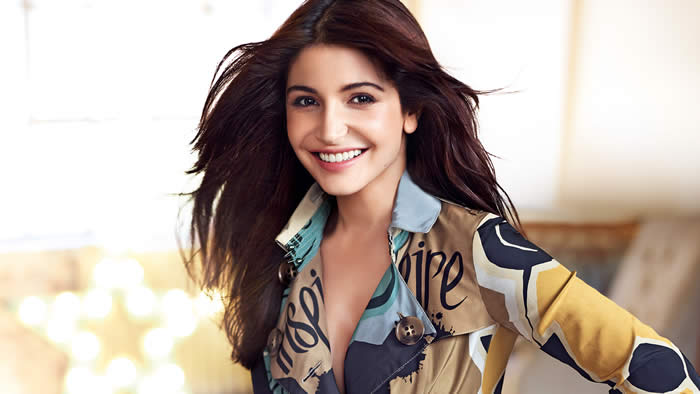 You haven't signed any film... Why?
That's a conscious decision. I wanted to take a couple of months off after Zero. After I got married, it was like a whirlwind. I was back on the sets shooting for Sui Dhaaga: Made In India and later Zero. I was just working back to back. Whatever time I'd get, I'd try to balance and meet Virat. But I was feeling too worked up. I needed to take two months off. I told my team I don't even want to read anything right now. It's important as a creative person to take time off but you deny yourself that. Of course, there's pressure. You're constantly asked, "Kaunsi film sign kar rahe ho?"
The assumption is that a married actress stops getting offers...
Yeah. If you're married then people ask, "Is she pregnant?" They love to read into something when there really isn't anything. It's so hard for people to believe that someone would like to take time off to be rejuvenated. You shouldn't deny yourself that because it's important to be able to think fresh. Then you can take the right decisions. You need to have a balanced mind to take the right calls in life. I've been reading scripts. I'm dying to sign a great script and get back on the set. That's what I love doing the most. I want to feel creatively charged.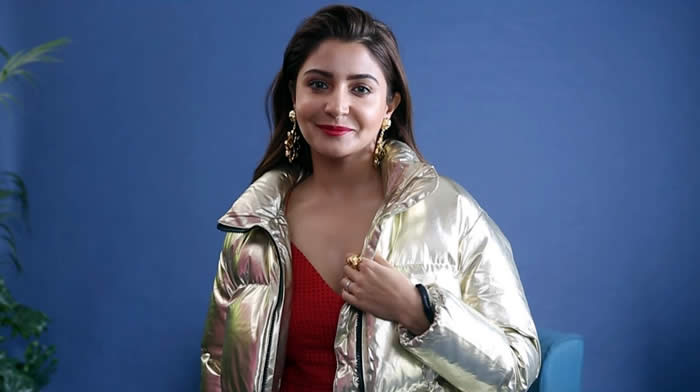 Please continue...
Also, I'm not the sort who slyly talks about the films I've turned down. Since I don't do that on principle, it's conjectured that I don't have films. Please give me some credit. I've been working since 10 years now. I've reached a position where something like this won't happen. Also, I should be able to reap the benefits of having worked so hard. That benefit is being able to take time off and choose the right script. It's a privilege to be able to say no. It's a privilege I've worked hard to earn. I don't need to fill up my calendar to justify my credibility as an actor.
You're doing a lot of things though...
Yes. I'm producing. I'm still going on film sets but as a producer. People tend to overlook that because it's not at the forefront. There's NUSH (her clothing brand) also. I'm not 'showy' about my life or concerned with optics or perceptions. If you're someone like that then you have to deal with untrue stories. If you care a lot about your image then perhaps you'd go out there and clear things. But I'm not like that.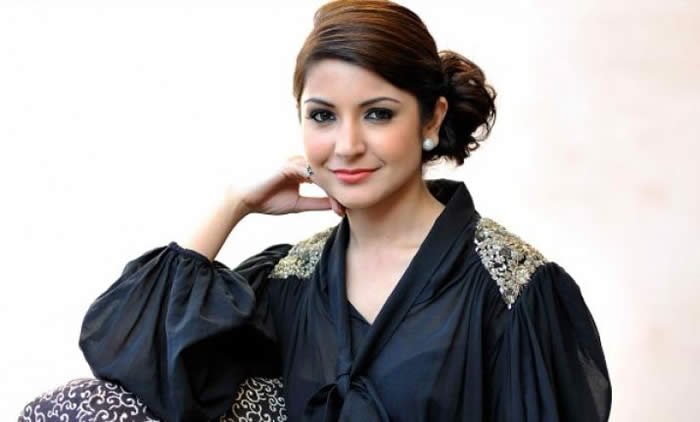 Do you regret not being like that?
I don't. I sleep peacefully knowing that I'm not taking the pressure of things. But at the same time, stories far from the truth like, 'What is she up to? Is she pregnant?' irritate me. I get so frustrated with these things. You can't do this to someone who is working. I can't keep proving the truth constantly. But it needs to be proven because half truths, which are basically half-lies, sell like hot cakes. So, it's an internal conflict, a conflict of principles.
Go on...
Sometimes, when you don't care much about your image, you get misunderstood. I do get misunderstood a lot of times. You know like they say, "If it didnít happen on Instagram, it didn't happen." That's not a healthy approach. The easy route is to do what is common what is popular. When you want to do something that's real, it's going to be harder. But, that's the battle you've decided to fight. So go ahead and fight it. You can't complain about it. Like the other day Ritika (manager) and I were walking down the road in Brussels. I saw the sunset from the middle of the buildings and quickly captured the picture and moved on. Ritika said, "Let me take your photo doing that." But my thing is I've seen a beautiful moment, I've taken it and I've moved on. I'm married to someone, who's exactly like that. We're both authentic. We're not people who constantly keep proving who we are. People like that are often misunderstood.
Rumours of pregnancy can keep filmmakers away…
I'm fortunate this has not happened. It could happen. An actress gets married and the next thing they talk about it is, 'Is she pregnant?' When she's dating it's like, 'Shaadi karne wale hai ki nahi?' It's crude. You should allow people to live their life. What's the need to jump the gun? Then put someone in a position where they end up clarifying unnecessarily. What irks me is the clarification part. Do I need to clarify? Nahi! But then that's how it is. Any actress, who gets married... sabke baare mein they've said something. Someone could be wearing clothes that are loose. That's because they're trendy. But they're said to be pregnant. It's like a monkey on your back. You can't do anything about it. You just ignore it.
Talking about your marriage, it was the happiest timeline we've witnessed…
I feel so happy when people say that. If the happiest moment in your life can make others so happy, it makes me feel so blessed.
How did you manage to keep the wedding under wraps?
We wanted to keep it genuine. We didn't want it to be adulterated and touched by anything, which would remind us that we're celebrities. We were with our parents and our siblings, who've sacrificed so much for us, our closest friends, who've supported us through our worst. If we'd allowed it to become public in any way, we would be reminded of our public standing. We didn't want that. We just wanted to be like two people in love. We never counted for who we were publicly when we fell in love. Our beings fell in love. We wanted to feel that purity at our wedding. That's why we kept it so close to our hearts and kept it away from anything, which would make us think about anything other than us and the people who were part of this. It was surreal.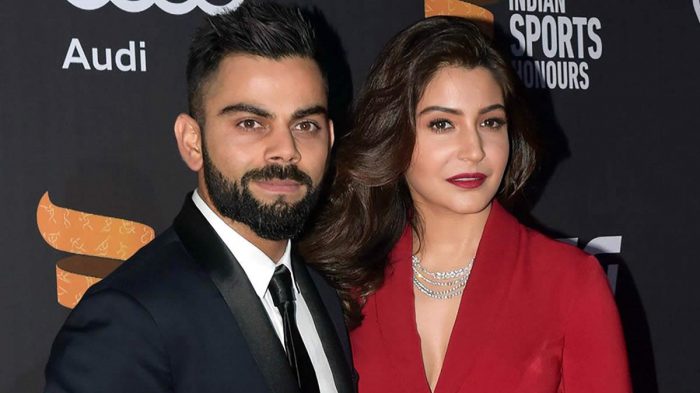 What has it been like in the last one and a half year?
I'm married to my best friend. I'm married to my confidant. I'm married to someone I love so dearly just because of the human being that he is. You talk about being misunderstood in life and then you meet someone, who understands you completely. Then the world doesn't exist. So for him and me, when we're together, the world ceases to exist. We find solace in one another because of the similarities we share as people. Even when we were dating each other, it was the same thing. I feel extremely happy because he's my family.
Would you recommend marriage?
Yes. But you have to find the right person and you have to marry for the right reasons. You should marry because you feel right about the person. You should marry because the person fills you up. Marriage should never be a compromise or a settlement. You have to understand that it's a commitment. It's a promise. And you only promise something that holds value. So you need to find someone, who understands that value and its sanctity. For me, relationships have to be pure. I've few friends but they're special. I want authenticity, realness. I can't tolerate things, which are frail.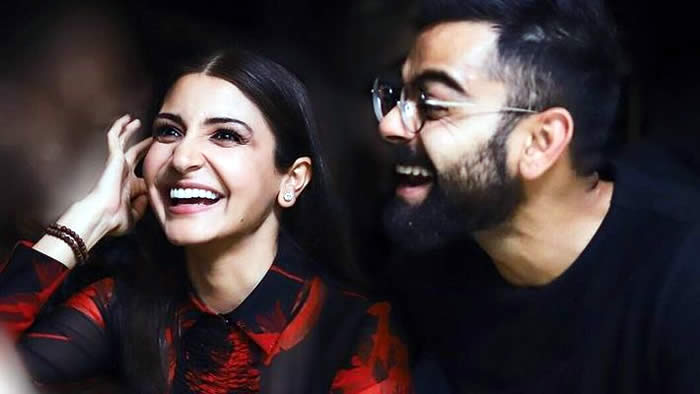 You're always matching schedules to be with each other. Would you have preferred it to be a more conventional situation?
We had the most conventional sort of time in January, February and March this year, where I took off to be with him. We were seeing each other every day. Otherwise, we didn't know what it was like. We've been together for almost six years. And it's always been about matching schedules and flights. During the first six months of our marriage, we spent 21 or 22 days together. And these 22 days mind you, were not 'free' days. Either I'd be in a meeting or he was going for practice or a match. When he'd drop in to see me on the set, I'd be busy shooting. We were hardly together in Mumbai. In fact, the staff at home gets so happy whenever they see us together at home.
How do you manage things?
It's a balancing act and we're doing it well. We prioritise our lives well. When you have work and your relationship to take care for, a lot of the other things just tend to fall off. It simplifies your life.
They say when you're happy inside; you tend to work more…
Yeah, you feel more settled, more driven. Maybe, because you're not all over the place. Your mind is like, 'I want to do damn good work. I want to be consumed by my work'. And when you're with each other it's just about each other.
Does it at times take away from work, because you only want to be with that person?
No, not at all. In fact, it rejuvenates you. You need to have that balance. There has to be a purpose in life. You can have a shared purpose or shared values you're working towards... I love being on the set. Virat's also as passionate about his profession. The good thing is that both of us have been in professions that are demanding and in the public eye. So, we're good at helping each other deal with the pressures, making sure that the other is in a good mind-space. At times, he motivates me, at times I do the same. It's like we're one.
Virat has often mentioned that you've helped him in 'temper management'
He's one of the calmest persons I've met. Off the field, he's so relaxed. You can ask my friends, my team. He's like that on field only because he's so passionate. He's not aggressive in real life. That's only his demeanour on the field. He's the most shanty person I know. I look at him and I'm like, 'Wow! You're so chill.'
He's often seen receiving you at the airport just the way you go to pick him up…
Those are the moments you steal when you lead lives that are so demanding. For that, your priorities have to be set. I'm never going to be like, 'Oh please spend more time with me at the cost of your work'. No, please do your work.
He's the same with me. When you respect each other's work and your own, there's respect in the marriage.
How different are you from each other?
Honestly, we're quite similar as people. We like doing the same things. We get such little time to be with each other that when we're together, we just want to chill. We're happy just walking around when abroad. We just want to spend that time being normal - buying water or knickknacks at the supermarket. Both of us take pleasure in these little things. I find it hard to say what ways we differ in. Of course, there are occasions when we have to go out and I do get late in getting ready. It's not like I'm 15 minutes late. I could be just seven minutes late and he'll be hovering around me. Then I'm like, 'This is going to make it worse. Please go and sit down and let me get ready'. That must come from his profession where everything's always on schedule. They reach three minutes before time. I'm known to be a punctual person too. I tell him, "In my industry, I'm seen as such a punctual and professional person. But you keep making me feel like I'm a latecomer."
Does he ever discuss cricket with you ever?
Yes his mindset. For us it's important that both of us stay in a good space, a positive mind-space. We owe that to each other.
How Do you deal with trolls on social media?
Honestly, I don't pay attention to nasty comments. Trolling says a lot about society at large and about the people, who make such comments. Anyone who has half a brain knows that there's no sense in doing something like this. That it's an extremely mean thing to do to someone. But unfortunately we're living in times where we find it so easy to be mean because there's no accountability or any kind of responsibility involved. The sad part is also that they're half-baked and uniformed opinions coming out with such great Èlan and confidence.