Fiza Ali is a Pakistani model, host and actress. She started her modeling career in 1999. In 2003, she started her acting career with the drama serial Mehndi.
Notable programs in which she has appeared include Love Life Aur Lahore, Chunri, Woh Subah Kab Aayegi and Moum. Fiza Ali is a renowned model, actress, and host. She has done many fashion shoots and has fired the ramp with her walk. She started her acting career with the drama serial Mehndi which helped her in rising. She has been hosting a game show as well.
Fiza Ali's married life has always been controversial. Her first marriage was with a well-established businessman, Fawad Farooq. She also has a daughter from her first marriage. Her daughter is Faral Farooq. She ended her first marriage but she didn't reveal the reason for ending her marriage. In 2018, she broke the news that she is going to get married to her fellow actor Ayaz Malik. She also announced that she is going to leave showbiz. Even she changed her Facebook name from Fiza Ali to Fiza Ayaz Malik but later she changed her name to Fiza Ali and removed all her nikkah pictures with Ayaz Malik.
She shared this news on Facebook and Instagram as well.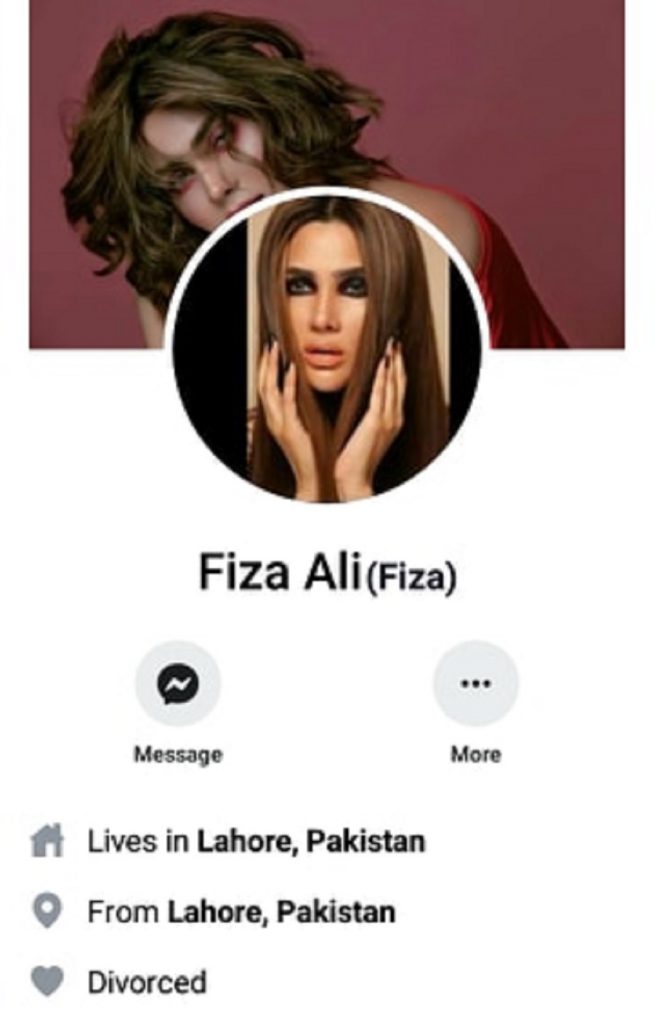 Her Facebook relationship status reveals she has divorced again with Ayaz Malik. Now she only posts photos with daughter Faral.